Top five things to binge on Netflix this fall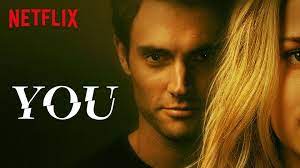 Between all the schoolwork, and fall festivities, there's always time for Netflix. Luckily, there are many new (and older) things to watch on Netflix this fall. Here is the top five things to watch on Netflix right now.
1.Squid Game
Honestly, what other way would I start this? Squid Game has grabbed the world's attention since premiering on Netflix this past month. This Korean drama revolves around different types of contestants competing for a huge prize, but at a deadly cost. It's been number one on the top ten for the past month (recently dethroned by You) so trust me when I say it's worth the watch. If you love thrillers, this is the perfect show for you. 
2. YOU
The third season of You has taken the world by storm. This season continues from the previous seasons (*Spoiler warning for the first and second season ahead*) and picks up with Joe and Love as they move into a suburban neighborhood while trying to govern their marriage (and killing tendencies). They meet many new characters (*cough cough* Theo Engler ;)) along the way and the season is filled with twists and turns, and ends on a shocking twist. If you like drama and mysteries, this show is just for you.
3. Scream
Now, Scream isn't necessarily a new phenomena but, the Scream 5 is coming out in theaters pretty soon, and what better way to prepare for it than watching all the past Scream movies/Scream TV series. You can re-watch the old Scream movies and delve into a deeper world of Slasher through the TV series this fall on Netflix. 
4. Fear Street: 1994, 1978, and 1666
This slasher trilogy of movies first came out in July, but I'm still obsessed. These movies are the perfect combination of thriller, mystery, and horror. They're based on the R.L. Stine Fear Street books, although the movies have a different plot than any of the books themselves. You should watch them in the order they came out, which would be going backwards in time. First, 1994, then 1978, and finally 1666. By the last movie you see so many connections from throughout the trilogy and they add up to solve the mystery and the revelations are intense. 
5. American Horror Story
Last but certainly not least, American Horror Story. This show is honestly a classic, especially around this time of the year. As mentioned in the name, this is a horror anthology series that has completely different characters and plots each season (played by the same actors) and many obscure connections are made throughout the series to connect each season. Start with season one, Murder House (honestly one of the best seasons), and watch all the way up to season 10 on Netflix. If you decide to watch this you'll definitely be hooked and can spend a considerable amount of time getting through the seasons. You'll definitely want to watch this if you normally don't like long shows that drag on, as this has a new plot each season.
Hits : 1141
Leave a Comment
About the Contributor
Ryleigh Waters, Editor-in-Chief
 Ryleigh is a Senior at Watkins Mill High School and Co-Editor in Chief of the Current. She plays varsity field hockey and lacrosse. She currently plans...