In early September, President Donald Trump announced the repealing of the Deferred Action for Childhood Arrivals, a program that protects people that were brought to the United States illegally as children. While he later clarified that he will work with Congress over the next six months to come up with a solution, there is still concern that the full r...
October 2, 2017 • No Comments
Montgomery County Public Schools removed Edline as a method for looking at grades and replaced it with the new MyMCPS portal, which functions as combination of the old Edline and Google Classroom systems. Edline is still available for teachers through read-only access to get any prior information they still need. Teachers received a training in June for...
October 10, 2017 • 1 Comment
Lakeforest Mall is under new ownership after being sold at a foreclosure auction on August 22. Bought for only one-fifth of the original price, Lakeforest faces many obstacles. The US Bank bought the main property's revenue after the previous owners, Five Mile, failed to pay their mortgage for seven months. With five years of crime and growing ...
October 4, 2017 • No Comments
The Mill Madness pep rally that occurred Tuesday, September 12, had a successful turnout for the introduction of fall sports. Hundreds of students came out to show school spirit. The event was a great night full of food, giveaways, introductions of fall teams, performances, games, and dancing. Kona Ice and concessions sold cold treats and food for...
September 20, 2017 • No Comments
Traffic light signs are in every classroom this year to show when teachers will allow cell phone use in class. The signs will clarify expectations and add consistency to cell phone usage. The traffic lights represent teacher discretion in the cell phone policy. Red means all devices must be away and silenced, yellow means students can use their devices...
September 22, 2017 • No Comments
Colleges come to The Mill, help students save on visit costs
September 18, 2017
Several college admissions representatives will be visiting Watkins Mill High School to talk to juniors and seniors about the college process. These visits include the University of Maryland, College Park, Towson University, Salisbury University and Hood College. "We have about 55 or 60 college visits,...
Security upgrades keep school, students safe after county review
September 14, 2017
Montgomery County Public Schools' Department of Facilities Management altered 22 out of 25 high schools, including altering doors and improving blind spots by relocating or adding new cameras after a security reviews of all county schools. The security reviews consisted of school visits from a group of ...
Mill Madness combines spirit, Orange Nation dance party tonight
September 12, 2017
We've got spirit, yes we do!  We've got spirit, how 'bout YOU?   Help boost school spirit and start your school year off with a bang by coming out to Mill Madness tonight at 6:30pm. "I would love to see our students come out and just have a good night," science teacher and Orange Nation foun...
View All »
Subscribe to The Current via email
Gaithersburg
43°
clear sky
humidity: 93%
wind: 5mph WSW
H 41 • L 39
Weather from OpenWeatherMap
Polls
Loading ...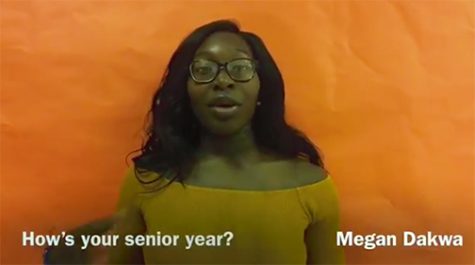 Angelina Walton and Bridget Mundy
October 11, 2017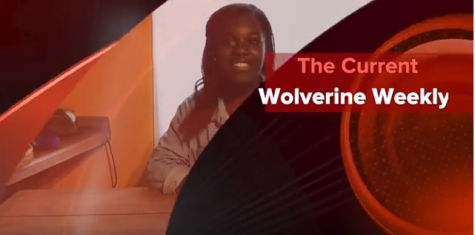 Sarah Elbeshbishi and MK Kamara
News updates where the Watkins Mill Current wraps up the week in two minutes or less. Colleges come to The Mill, help students save on visit costs Security upgrades keep school, students safe aft...
October 2, 2017
WM 'Rines Film Production Team
March 30, 2017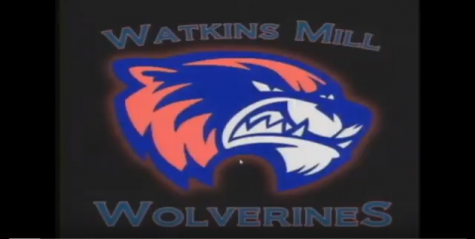 April 28, 2017
April 6, 2017
2017-2018 Spring Sports Highlights Edition
April 21, 2017
View All »
Fiifi Cann, Tyler Lewis, and Lucas Richards
Cross Country Watkins Mill High School hosted their annual cross country Wolverine Run on Saturday October 7th. Fifteen teams came out to participate. In the boys varsity run, whi...
October 12, 2017 • No Comments
Nana Osei Tutu and Griffin Borman
Girls Soccer Wolverines girls soccer looked to take down the Rockville Rams yesterday, October 9, but fell short losing 4-1. The team's one goal was scored by junior Jennifer Lopez i...
October 10, 2017 • No Comments
Watkins Mill football fell short to the Winters Mill Falcons Friday, October 6 with a score of 26-22 at the annual military appreciation night and pink out game. Prior to the game ...
October 9, 2017 • No Comments
Tyler Lewis and Genesis Jimenez
Field Hockey Watkins Mill Field hockey looked to take down the Poolesville Falcons after a great win against the Magruder Colonels. The wolverines fought hard with goalie Bethany H...
October 5, 2017 • No Comments
View All »
Aisha Sowe and Nadaja Burnett Pierre
Paint balling, whitewater rafting and laser tagging are all fun ways to meet new people and have fun. For a special group of freshmen those activities are a school-sponsored outing.    Youth Summit ...
October 12, 2017 • No Comments
To kick off the new school year, Watkins Mill's LGBTQ+ club will be celebrating National Coming Out Day on Wednesday, October 11, with a pizza party. Gay, straight, or anywhere in-between, anyone is encourag...
October 5, 2017 • No Comments
Psychology and history teacher Adam Schwartz had the career opportunity of a lifetime to teach in Iloilo, Philippines for over three weeks during the summer through a program called Teachers for Global...
October 3, 2017 • No Comments
Destiny Tiburcio, Associate Editor
As seniors settle into their last year of high school, they have knowledge and experiences that lower-classmen are eager to hold. Through multiple successes and failures, seniors have learned lessons th...
September 25, 2017 • No Comments
View All »