Does The Current staff have drip? Spirit Week edition
Throughout last week, Watkins Mill had various clothing themes for each day to celebrate Homecoming. I've seen some pretty awesome outfits from '70s styled clothing to full-on costumes from shows, movies, and games. So let's see how much drip the WM Current staff has.
Josh Burgos 1/10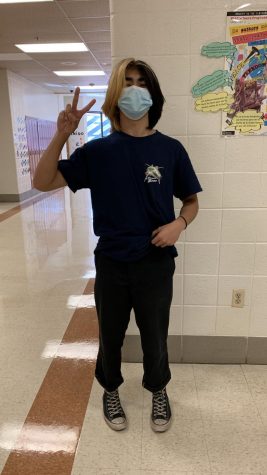 This notorious gaslighter typically has pretty good outfits, but today just wasn't his day. A fishing shirt? That's an automatic disqualification, sorry Josh. (Plus no pink! Where's the school spirit? This was a pink-out!) The converses are pretty cool though, so I'll give him a single point.
Phanuel Njang 9/10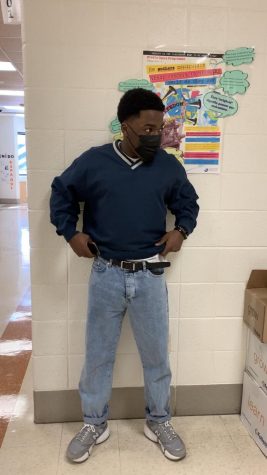 Phanuel looking spiffy in the throwback style, I like it (but that was Tuesday's school spirit theme). The blue sweater matches great with the jeans, and the New Balances bring the whole outfit together. Unfortunately, no pink so I have to deduct one point, almost a perfect score though!
Michael Quintanilla 7/10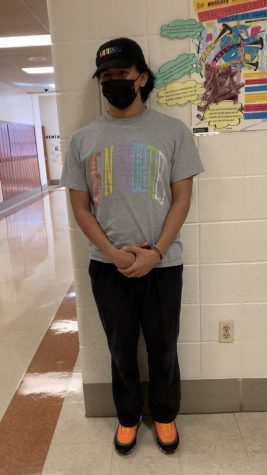 Michael's Nike Air Max 97 Sunburst's are totally carrying his outfit. Definitely a more casual vibe, which is cool. Except he's worn that same hat for the past week. Once again, no school spirit though, so another point lost.
Ryleigh Waters 10/10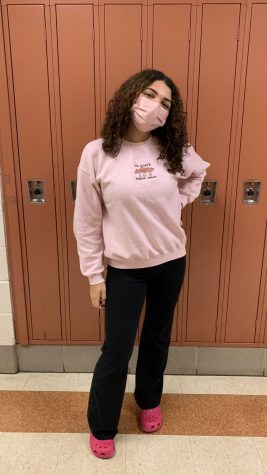 Matching mask and sweater, brightly colored crocs, and pink for school spirit? What's not to like in this outfit? This outfit easily gets a 10/10 (now stop asking me for graphics).
Ella Rishell Pink/10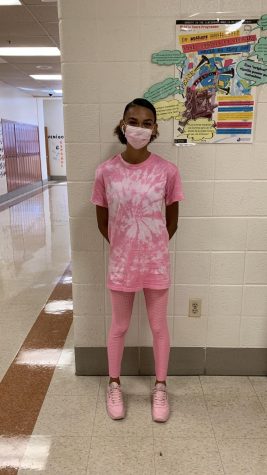 Ella definitely took this week's school spirit seriously. She's dressed head to toe in all pink! She stands out amongst the rest in the hallway, it'll be interesting to see if she will be rocking an all-blue outfit for school spirit on class color day (Freshmen wear white, Sophomores wear orange, Juniors wear blue, and Seniors wear black).
There were some great outfits here, (not you, Josh) so overall I would say yes, The Current does have drip. I am definitely 100% qualified to judge people's outfits.
Hits : 1492
Leave a Comment
About the Contributors
Ryleigh Waters, Editor-in-Chief
 Ryleigh is a Senior at Watkins Mill High School and Co-Editor in Chief of the Current. She plays varsity field hockey and lacrosse. She currently plans...