Your weekly horoscope: June 5 – June 11
Aquarius (January 20 – February 18): This week may be a tough one, but keep your head up high. You know you have the strength to pull through and finish this school year off strong. Stay focused and be ready for anything to happen.
Pisces (February 19 – March 20): People have been blaming you for a lot right now and you just have to start ignoring them. Stop feeling sorry for yourself and just be glad that you didn't do anything wrong. Focus towards positivity and start feeling good about yourself.
Aries (March 21 – April 19): You know that being with your family is just as important to spend time with friends. If you feel you haven't been very involved in anything that has to do with your family, go out and do something with them like watching a movie or getting dinner.
Taurus (April 20 – May 20): Better get those grades up or else you won't be happy with your GPA. If you don't put in the effort to complete your work and get good grades then expect them to reflect that.
Gemini (May 21 – June 20): You know that you can get good grades if you just have the determination and the strength to pull through the last couple weeks of school. Your only limit is you, get it all done and fast!
Cancer (June 21 – July 22): It seems that your week is about to start off on an unlucky foot. Don't let your bad luck this week stop you from working hard and being happy! Your unlucky fortune doesn't define you and you need to believe in yourself, you have what it takes to get through this week.
Leo (July 23 – August 22): Your positive attitude and positive mindset will get you far this week. You are starting to see things for the better and everyone wants to be around you. You aren't allowing any negativity into your circle right now which is good for you, this may be the breakthrough you've been looking for.
Virgo (August 23 – September 22): Focus on more important things this week and finish this year off stronger than ever. You've got this! Make your energy point towards what needs to get done rather than what you have done.
Libra (September 23 – October 22): Get outside and have some time to yourself. You need to breathe from all of the more recent stress and relax. The year is almost over just stay on top of the game and don't get caught behind on unnecessary things.
Scorpio (October 23 – November 21): You know what's good for you and you are able to get through anything! Just believe in yourself and focus your strengths towards positivity and getting out of school. You may not have much to worry about this week, so take advantage.
Sagittarius (November 22 – December 21): It may seem like the past few weeks have just flown by. Summer is just about here, so soon enough you can say that you're done with school and then you can welcome summer into your life.
Capricorn (December 22 – January 19): Stay on your A game because if you don't, you could end up with some grades that you don't want. If you can't focus, try to take a walk or listen to some music to take you mind off of things for a little bit.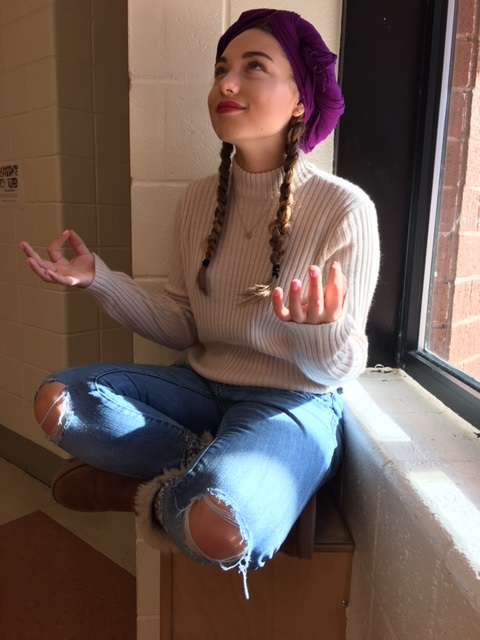 Hits : 2757