Weekly Wolverine Horoscopes: April 24-28
Aries (March 21 – April 19): Aries, this week it is okay to vocalize your needs in order to insure your own peace of mind. Practice doing so this week, and apply it in your everyday life.
Taurus (April 20 – May 20): Taurus, don't underestimate yourself; there is nothing you can't do. Prove that person and yourself wrong, you are capable of doing more than you know.
Gemini (May 21 – June 20): Gemini, this week you will find that your physical energy is strong. People will be drawn to you. However, try not to let this go to your head and become boastful.
Cancer (June 21 – July 22): Cancer, tensions may build with someone you have a close connection with. Evaluate whether or not this person is a beneficial person in your life, and then make a decision on if you want this person to be in your life.
Leo (July 23 – August 22): Leo, this week your romantic life will be at its peak. Because your desire for love is so high, this will make you a catch for everyone around you.
Virgo (August 23 – September 22): Virgo, this week things will be a little shaky in your relationships and friendships.
Libra (August 23 – September 22): Libra, you may be working on something that requires deep research and a lot of attention. This week your mind will be especially sharp, go ahead and get that project finished while you have momentum!
Scorpio (October 23 – November 21): Scorpio, you have a lot on your plate this week. You're determined to get a goal finished, financial burdens, and you have the burden to take care of the people around you. Don't let this take away from taking care of yourself, make sure not to overwork.
Sagittarius (November 22 – December 21): Sag, this week you may feel unappreciated by the people around you. Instead of demanding attention, focus your energies on people that reciprocate the love you give.
Capricorn (December 22 – January 19): Capricorn, this week spend time with your family. Get all your responsibilities out of the way and enjoy quality family time.
Aquarius (January 20 – February 18): Aquarius, this week you'll find that your mind will often wander. Fighting it may only make your mind wander more. Instead, allow this to spark creativity.
Pisces (February 19 – March 20): Pisces, this week you will want to inquire about political or social matters. Don't deep dive too much or you'll start to overthink.
Hits : 625
Leave a Comment
About the Writer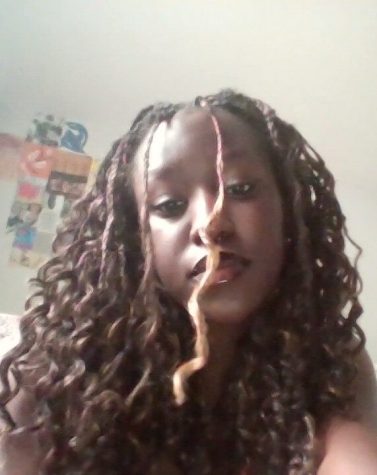 Ruth Okello, Arts and Entertainment Managing Editor
Ruth Okello is an IB Diploma senior at Watkins Mill High School and Arts and Entertainment Managing Editor of The Current. She is a leadership member for...