Weekly Wolverine Horoscopes: October 24-30
Mars will actually be in retrograde this week, so instead of blaming all your problems on it, here are your weekly horoscopes for the week of October 24. 
Aries:  Your chart's communication house is where your planetary ruler Mars starts its retrograde motion. This is a time when previous discussions, agreements, and lessons surface. This time from now until January can bring up whatever you need to put to rest.
Taurus: Your chart's financial sector is where Mars retrograde will start, which may make you feel harsh about themes like hustle and money-chasing. Maybe you don't feel like working as hard today, or maybe you're ready to consider your financial goals more carefully.
Gemini: Mars, the planet of conflict and perseverance, has spent a lot of time in your sign and will continue to do so for a while. It starts its retrograde, which may cause you to consider closed wounds. The following three months provide you time to recover and reevaluate your motivations.
Cancer: Mars, the planet of action, starts its retrograde motion in your chart's highly emotional sector. This period of time could bring back old ailments that still need your continued healing. It's a good time for therapeutic procedures.
Leo: In your chart's home of hopes and aspirations, Mars starts its retrograde motion. Perhaps you should reevaluate the reasons behind your friendships and your social strategies. You may be healing broken friendships and patching things up during this time.
Virgo: The action planet Mars begins its retrograde migration in your astrological chart's homes of career and public repute. You could feel that you need to streamline and simplify your image right away if you feel like you have too much going on. If everything seems too disconnected, you are the bridge.
Libra: Mars begins its retrograde motion in the other air sign of Gemini, which has the potential to reopen old wounds with travel, education, and even spirituality. You might need to go within yourself in order to discover the drive to move forward.
Scorpio: Your planet Mars starts its backward motion in a very private and transformative area of your horoscope. A process of interpersonal healing is possible. Healing is something that is shared, even though one does not always need to rely on others.
Sagittarius: Mars retrograde can involve a process of interpersonal mending because it starts in the home of relationships in your astrological chart. It might reveal past wounds and damage (Mars is the planet of war). This might provide a warm environment for thoughtful reflection and discussion, enabling healing and resolution.
Capricorn: The house of work and lifestyle in your chart is where Mars, the planet of conflict and willpower, starts its retrograde motion. Mars in Gemini encourages you to focus on several projects at once, but now that it is retrograde, it could be time to simplify your calendar to better match your energy levels.
Aquarius: Mars, the action planet, begins its retrograde motion in the sign of Gemini, another air sign. This can influence the way your libido feels, including both your sexual and general passion for life. You might be in the mood for something unusual. This may also signify the need for old wounds to be patched up and relationships to mend.
Pisces: Over the upcoming months, you'll continue to investigate what it means to be really you. Earth in action Mars' retrograde motion starts in the house of family and home in your horoscope. The planet of war is Mars. In the upcoming months, your battle scars from this area of your life might require more care and attention.
Hits : 636
Leave a Comment
About the Writer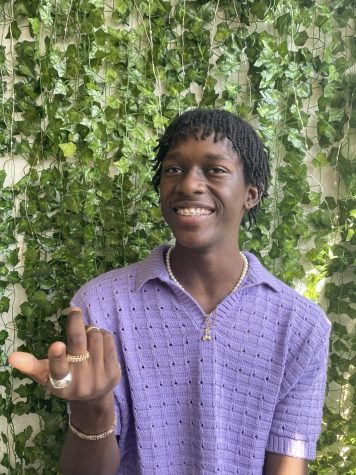 Alassane Faye, Staff Writer
Alassane Faye is a Watkins Mill High School senior and Staff Writer for The Current. He is an International Baccalaureate Diploma student, a President...