Weekly Wolverine Horoscopes: February 21-24
Aries (March 21 – April 19): Aries, this week you may feel more confused than you have in the weeks before, you may feel that your emotions fluctuate. Try to spend time with yourself to evaluate the root of the problem.
Taurus (April 20 – May 20): Taurus, this week your goal should be starting that project you've been talking about. The completion of the project won't be the difficult part for you, starting the project is. Don't be afraid to make that first step!
Gemini (May 21 – June 20): Gemini, your creativity will be at its peak this week. Use this to your advantage, and create something different that will benefit you and is also productive.
Cancer (June 21 – July 22): Cancer, you may find that this week you are very relentless and unable to get anything done. If you find yourself feeling this way anytime this week stop what you're doing and take a break. Although your tasks are essential, your sanity is worth more.
Leo (July 23 – August 22): Leo, this week be careful of putting too much energy and time into people that don't do the same. It is important to prioritize the people that you know reciprocate the same love you give.
Virgo (August 23 – September 22): Virgo, overall this week will be a really good one for you. Make sure you are aware of what is around you, stay sharp this week and it'll be a prosperous week.
Libra (September 23 – October 22): Libra, your love life will be at its peak this week. While this is a good thing, make sure you're listening to your heart as well as your head. Listening to your heart only will get you into trouble, listening to your head as well will bring you balance.
Scorpio (October 23 – November 21): Scorpio, this week try to be more clear with what you want in your love life. Whether that means having a conversation with your significant other, or setting boundaries with what you want. Make it a goal to get that done this week.
Sagittarius (November 22 – December 21): Sagittarius, this week come out of your shell and socialize with the people around you. You're always in your own head which can cause you to isolate yourself from others, try not to overthink this.
Capricorn (December 22 – January 19): Capricorn, this week perfect your hobbies. This is a productive way to spend your week, and it'll feel rewarding at the end of the week.
Aquarius (January 20 – February 18): Aquarius, you will find that you're very caring. Don't let people take advantage of that, being caring is a good trait to have but also be aware.
Pisces (February 19 – March 20): Pisces, this week you will be very productive. This will benefit you because you will be able to get all your tasks done.
Hits : 494
Leave a Comment
About the Writer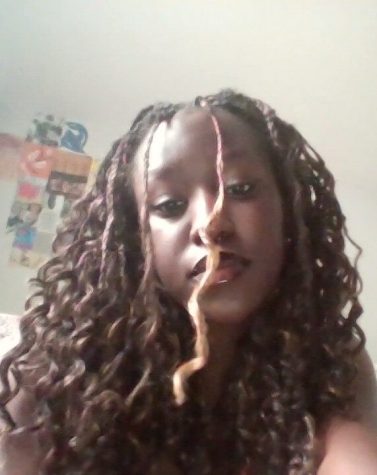 Ruth Okello, Arts and Entertainment Managing Editor
Ruth Okello is an IB Diploma senior at Watkins Mill High School and Arts and Entertainment Managing Editor of The Current. She is a leadership member for...