Sports Wrap-Up: February 21-24
Wrestling
Congratulations to sophomore Jabea Ewane for winning the inaugural Montgomery County Public Schools girls 190lb County Championship!
Boys Basketball
The 'Rines matched up with the Kennedy Cavaliers and will travel to face them tomorrow at 1 pm for the first round of the Regional Championship. Don't miss out on the game by buying tickets on GoFan!
Girls Basketball
The Lady 'Rines will face the Colonels of Magruder away tonight at 6pm in the first round of the Regional Championship. Tickets are available on GoFan, so come out and cheer the 'Rines on to a playoff victory!
Swim & Dive
Freshmen Christian Crowder, Martin Pineda, Ryan Seppy, sophomore Andrew Hurt, juniors Jarod Andwel Naulgan and Dmitriy Bright, and seniors Deacon Buchanan and Dane Pullen all qualified for the State Swim Championships today and tomorrow, February 24.
Indoor Track
Sophomore Samuel Koiwood placed 14th out of 20 competitors for the 55 meter dash at the Maryland State Championship.
Congratulations to all of the track athletes for their postseason placements!
More Sports News
In other sports news, the Wolverine Pride Awards were awarded to student-athletes with higher than a 3.25 GPA and a great work ethic and sportsmanship on and off the field.
Congratulations to Zenoah Colleymore, Sharick Mejias, Robert Fleischer, Gloria Saagong, Abdoul Ndiong, Samantha Molina, Andrea Ferrufino, and Nebi Tsarni received this award from their coaches.
Also, on Wednesday, February 22, the 90 student-athletes who achieved Minds in Motion award at Watkins Mill were recognized for their efforts. In order to earn the Minds in Motion award, student-athletes had to maintain at least a 3.5 GPA throughout the season.
Nine students also maintained a 4.0 GPA throughout the winter sports season. Congratulations to all of the student-athletes for putting their academics first!
Hits : 583
Leave a Comment
About the Writer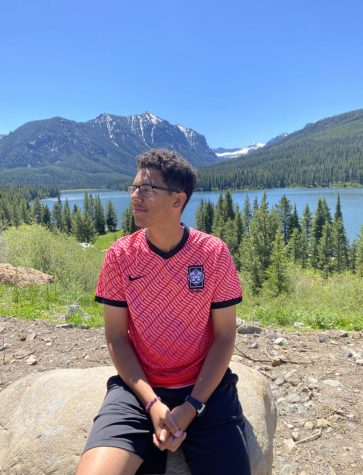 Julien Payen, Editor-in-Chief
Julien Payen is a senior at Watkins Mill High School. He is the Co-Editor-in-Chief and photography director for The Current. He plays tennis (go 'Rines!)...