Weekly Wolverine Horoscopes: October 2-9
Aries (March 21-April 19): Stay to yourself. Don't insert yourself into things that don't involve you, even if you think you know the best way to proceed with things.
Taurus (April 20-May 20): This week it is time to self-reflect. Self-reflect on the person that you used to be, and make changes to who you are now.
Gemini (May 21-June 20): This week you may feel unwelcome in any room you walk in, try being around people you know to make you comfortable to avoid this feeling.
Cancer (June 21-July 22): Laziness will be your enemy this week. Think about the wonderful outcomes that will come with completing your tasks, and use that to motivate you.
Leo (July 23-August 22): You may feel that your hands are tied this week, and you have no options. Though it may seem that way it probably isn't. Relax, take a step back, and look at things from all angles.
Virgo (August 23-September 22): Do not surround yourself with people that make you less confident. Life is more beautiful when you are surrounded by uplifting people.
Libra (September 23-October 22): This week you will have big news to share. Before you do, take a moment to reflect on it. This is your big moment, relish it before sharing it with anything else.
Scorpio (October 23-November 21): This week, try breaking out of your shell. Whether it's talking to new people or trying a hobby you never expected to do. Doing this will open you up to new things.
Sagittarius (November 22-December 21): There may be tension between you and a loved one this week. It is best to keep a distance from this person and let nature take its course until it feels right to have a talk with this person.
Capricorn (December 22-January 19): This week you will feel comforted and protected. Remember that everything will be fine and work itself out in the end.
Aquarius (January 20-February 18): You may feel like you're watching everyone else live their lives to the fullest but you're not doing it yourself. Remember that you don't have to be a social butterfly, doing things that you enjoy means that you are living life to the fullest.
Pisces (February 19-March 20): Remember that there are many different opinions and viewpoints. Practice being a more open-minded person this week.
Hits : 588
Leave a Comment
About the Writer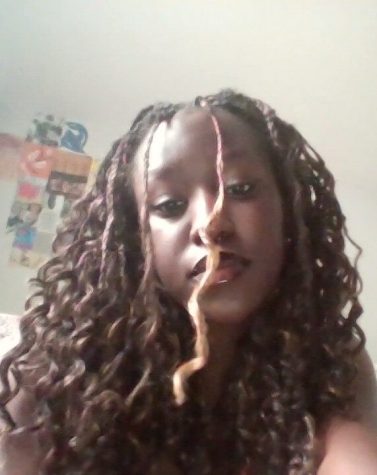 Ruth Okello, Arts and Entertainment Managing Editor
Ruth Okello is an IB Diploma senior at Watkins Mill High School and Arts and Entertainment Managing Editor of The Current. She is a leadership member for...