Top five worst Met Gala looks
Monday was the iconic event of the year, the Met Gala. There were stunning outfits from Billie Eilish, Lorde, and Barbie Ferreira. However, there were some not so great looks from various celebrities, and we're here to tell you who had the most drab looks. 
KIM KARDASHIAN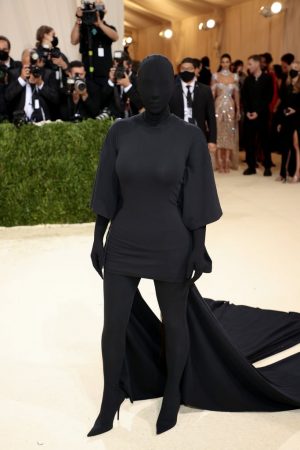 Kim K's outfits are always a hit or miss and in this case it was definitely a miss. With her all black ensemble, she appears to be an unloaded character in a videogame or a ninja. She might even be mistaken for a bad stage hand in a terrible community theatre production. We're not sure how this fits the theme "In America: A Lexicon of Fashion" but it was just a horrendous sight to see.
DIXIE D'AMELIO
We're not quite too sure why influencers are now allowed at this prestigious fashion event but we're glad to see some of them (only Emma Chamberlain) there. Her outfit was definitely giving hair brush, toilet brush, and Big Bird vibes. This was her first time being invited and hopefully it's her last. 
ADDISON RAE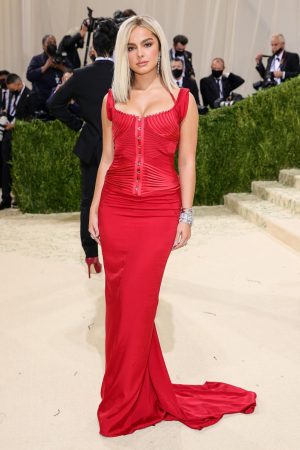 Again, influencers. Addison (for some reason) decided to wear Kourtney's old Christmas dress, and her hair looked crispy. It looked like when a six year old gets her Barbie and wants to add all sorts of things in it. It didn't even fit the theme and we're not sure why this TikTok star was even at the event. 
RIHANNA/ASAP ROCKY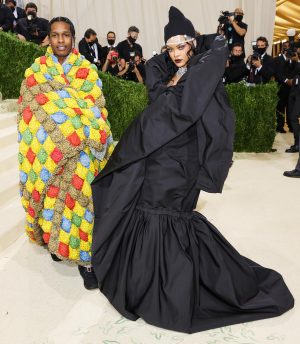 We hate to say this, but unfortunately Rihanna has to be on the list. We're not with this all black theme that various stars are giving. It looked like a gigantic coat someone wears to survive a snowstorm and we kept praying for her to take it off and reveal a gorgeous outfit underneath. That moment never came and was met with disappointment instead. However, her makeup was drop-dead gorgeous, the outfit was just not giving what needed to be gave. On top of that, ASAP Rocky looked like the confetti that comes out of the pinata at a five year old's birthday. 
TIMOTHEE CHALAMET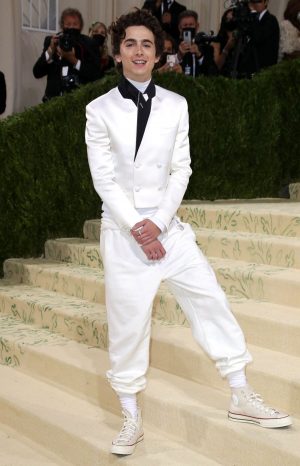 Timothee. He was trying to give Justin Bieber 2012, he was trying to bring back Lil' Timmy Tim and it didn't work. We're not sure why he paired an extravagant top with baggy sweatpants and Converse. His all white ensemble did not really represent America well and completely eradicated the theme. Co-host needed to do better (Keke Palmer DID give what needed to be gave). We will still be watching Dune in theaters the day it comes out!
There were a lot of terrible outfits this year, hopefully these celebrities learn from this experience and do better next year. Comment below your favorite looks of the event!
Hits : 1402
View Comments (2)
About the Contributors
Krystin Ipina, Editor-in-Chief
 Krystin is a senior at Watkins Mill High School and Co-Editor in Chief of the Current. She's part of the Our Minds Matter club, Key Club, ACES, and...
Ryleigh Waters, Editor-in-Chief
 Ryleigh is a Senior at Watkins Mill High School and Co-Editor in Chief of the Current. She plays varsity field hockey and lacrosse. She currently plans...