Drive-in movie theater opens just in time to save Halloween
With 2020 threatening to take everything fun away from us, DC Party Box  partnered with WILLCO to bring the thrills and chills of Halloween to the comfort and safety of your own car. These movie nights began on Friday, October 9 and will continue until the end of October. 
The drive-in theater offers two movies every Friday, Saturday and Sunday: a family friendly film at 7pm, and a horror movie at 10pm.
The theater is located  in Rockville at 6011 Executive Blvd. All audience members are asked to follow Center for Disease Control (CDC) Social Distancing guidelines, and upon arrival all guests will be offered contactless forms of payment. Tickets are $10 for children under 13 and $15 for everyone else. DC Party Box recommends that you RSVP early as they can only allow 50 cars each night.
"It's nice that there's an alternative for movie goers," senior Nyah Dames said. While drive-in theaters are not as common nowadays, they were a popular haunt to go to back in the mid-to-late 1900s. "[The drive-in theater] provides something old and new for families," Dames added.
Other students believed that the price is too high. "$15 is a lot, and it's strange that they're [charging] by person rather than by car," senior Kiko Carbonell said. DC Party Box has also prohibited outside food or drink from being brought to the theater. "If this drive-in theater isn't on Groupon or the Clippers magazine in [the] mail then I [am not] stepping," Carbonell added. 
With traditional indoor theaters closing nationwide, this drive-in theater appears to have arrived at just the right time. Just earlier this month, it was reported that Regal plans to shut down all of their theaters in Maryland. The movie theater industry has been hit hard by the COVID-19 outbreak. 
With the future of large movie theater chains in jeopardy, many are suggesting that the future of movie theaters may be in novelty events like drive-in theaters. "It would be a tragedy if movie theaters closed. I can't think of a better place to hang out with friends," junior Shelby Aguilar said.
You can make a reservation for the drive-in theater at DCPartyBox.com.
Hits : 1984
Leave a Comment
About the Contributors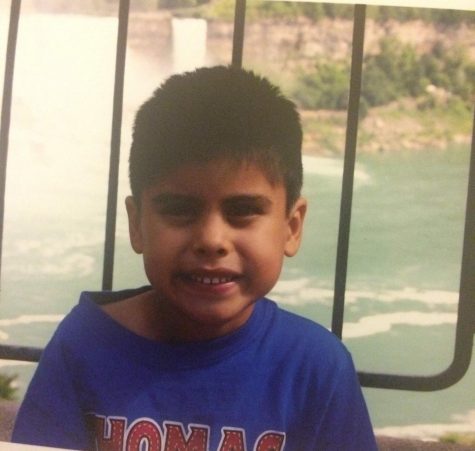 Caleb Vargas, Associate Editor
You're sitting at home staring at your desktop computer. Or maybe you don't have a desktop computer, maybe you're browsing the internet on a laptop,...