Turn it up in quarantine with the new PARTYNEXTDOOR album: "Partymobile" review
In March, PARTYNEXTDOOR released his album "Partymobile" and as a fan of his music, I thought it would be fun to review the songs from the album.
Nothing Less
The opening for this song is pretty and has such a good vibe. I think it's the perfect song for expressing how much you love and care about your significant other. It feels like a short song, but it's one that you can lay down and listen to on repeat.
Rating: 8/10
Turn Up
PARTYNEXTDOOR is excellent at creating amazing intros to songs and this song is no exception. This is the song to listen to when you are hanging out with your friends, partying or even by yourself if you're in an upbeat mood. It's a good song to sing along to when you're feeling good vibes.
Rating: 7/10
The News 
The beat on this song is one of my favorite things about it. It makes the song stand out from the ones before it instead of the songs blending together. This song is perfect for when you are sad and just want to listen to music in order to calm your nerves so you can get back on your feet.
Rating: 8/10
Split Decision
This song has been one of the more popular songs on the album and is a good one to listen to when you are "in your feelings."  I like this song because it's one of those real and authentic songs that are relatable. It's the perfect song to play to someone when you don't have the words for how you feel.
Rating: 8/10
Loyal
So this song features Drake, and honestly, I love this song purely due to this collaboration. This song is one of the more upbeat songs that you can just dance. I like Drake's verse so much more because it's soothing to listen to his voice. It's just so melodic and pretty. Overall this song is a great choice to play while driving by yourself when you can sing along.
Rating: 9/10
Touch Me 
This is one of my least favorite songs. I still think it's good, especially if you're a chill person who likes simple and subdued songs, but personally it's not my favorite. However, it's easy to vibe along with.
Rating: 5/10
Trauma 
I love the beginning of this song and the beat. I think it makes the song fun despite being a breakup/heartbreak song. This song should definitely be one of the top breakup songs of 2020. Despite having a sad message, I really like this song and have definitely listened to it more times than I can count.
Rating: 9/10
Showing You
I absolutely love PARTYNEXTDOOR's voice in this song; I like melodic sounds and this song is the definition of melodious. The instruments used in this song are amazing, especially the flute in the beginning. I also think the lyrics are beautiful because it's about proving yourself to the person you want to be with.
Rating: 8/10
Eye On It
In my opinion, this song is definitely a dancing song. Both the beat and melody are some of my favorite things about the song because it gives a very tropical feel to it. PARTYNEXTDOOR also does a great job when it comes to delivering the vocals. This song is one to listen to at a party when you're with your girls and enjoying life.
Rating: 8/10
Believe It
This is the best song on the album, if not the best song PARTYNEXTDOOR has ever created. It features the queen herself, Rihanna, who is just beyond amazing on vocals (anybody who is a fan knows we have been waiting to hear her voice again). This is the kind of song that makes you scream the lyrics when it plays and start dancing no matter where you are. This song could be repeated for the entire album and I would be more than happy.
Rating: 100/10
Never Again
Honestly, I think I replay "Believe It" so much that I rarely listen to the songs that come after it. This song is also one of my least favorites because it's a song that I don't really connect with as much as the others. But PARTYNEXTDOOR's voice is really soothing on this track.
Rating: 5/10
PGT
This is another song on the album that just screams "happy vibes" for me. I think the simplicity of the beat and lyrics makes this song something worth listening to. This is definitely a song I would listen to while getting ready for a date or a night out with friends.
Rating: 6/10
Another Day 
As one of the shorter songs on the album, "Another Day" is definitely one of my favorites. The best thing about this song is how everything blends together so well. This song also has a superior ending.
Rating: 7/10
Savage Anthem
This song is my second favorite song on the album. I usually listen to this song while sitting outside or in the dark. It's the longest song on the album and probably the most beautiful. The harmonies make the song what it is. This is definitely a song that could be played for heartbreaks, studying or just a peaceful moment to yourself.
Rating: 10/10
Loyal (Remix)
At the very end of the album, "Loyal" is played again but this time featuring Drake and Bad Bunny in the song. The song is fairly similar despite the added verse. I am not a big fan of the new verse, because I don't listen to Bad Bunny, but the song is still very good.
Rating: 7/10
Overall, I think that the PARTYNEXTDOOR "Partymobile" album is fantastic. Each individual song brings something different to the table, making it entertaining and calming to listen to. I highly recommend listening to this album.
Hits : 4201
Leave a Comment
About the Contributors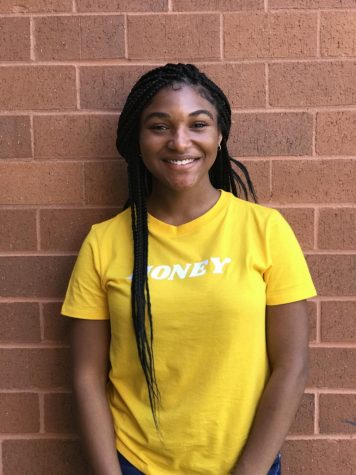 Kayla Holt, Opinion Managing Editor and Social Media Director
Kayla Holt is the Social Media Manager and Opinion Managing Editor for The Current. She is an athlete for the indoor and outdoor track team for Watkins...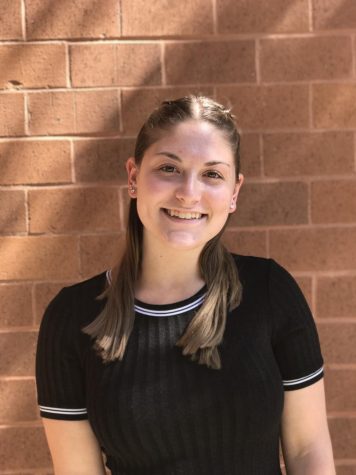 Jade Pinkowitz, Editor-in-Chief
Jade is a senior at Watkins Mill High School and Editor-in-Chief for The Current. She is a four-time varsity girls volleyball player and involved many...