Four new administrators joined Watkins Mill High School for the 2023-2024 school year, including principal Vilma Nájera, assistant principal Veena Roberson, assistant principal Nadya Briggs, and school business administrator Edwin Solano. 
"I am happy we've got an admin team that reflects our population," social studies resource teacher Lauren Squier said. Squier said the school is in for big changes, but "it's a marathon, not a sprint."
Principal Vilma Nájera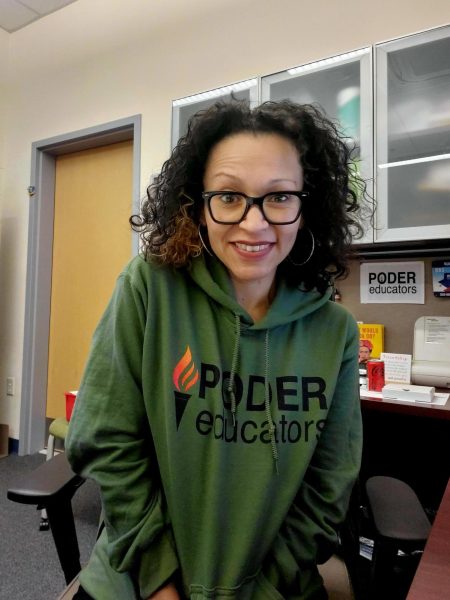 This year, Nájera became the first Latina principal in WMHS history. However, her journey with the school started in 2001 as a Spanish teacher. In 2009, Nájera became the head of the world language department at Clarksburg High School. From CHS, she became an assistant principal at Springbrook High School. Later, she completed her internship at Quince Orchard High School, leading her to become the acting principal at Brown Station Elementary School.
Nájera said she's "super excited" for her first year back at Watkins Mill.
English teacher Joye Saxon said that Nájera's charismatic and welcoming personality has already made a presence in the building. You can find her dancing to music in front of the school on Fridays and supporting the school's athletic events on game days. "She's student-centered," Saxon said.
"I want to get to know everybody, I want to get to know [the] kids," Nájera said. Nájera is focused on learning this school year. "I want to learn the school culture, then build on that."
Assistant principal Veena Roberson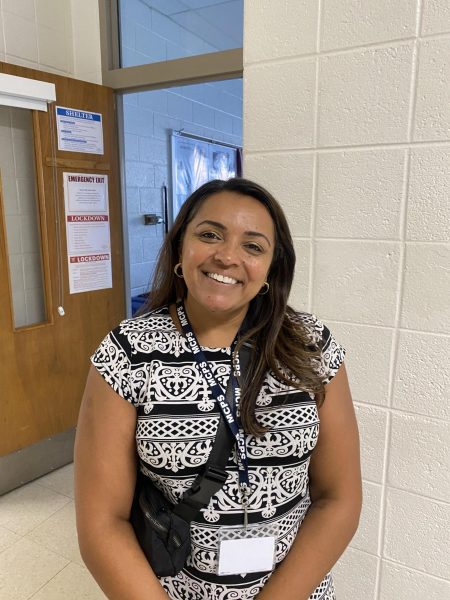 Former WMHS English teacher Veena Roberson returned as the assistant principal for the junior class of 2025. English teacher Caroline Dulaney said she is excited for Roberson to be back. "I really believe that Watkins Mill is her home," Dulaney said.
After 14 years in the English department here, Roberson became an assistant principal at Richard Montgomery High School. After six years there, Roberson said she is back and "excited" to work with the junior class to ensure that the Class of 2025 is on track and ready for graduation.
Her goal is to stay balanced this school year with her jobs and create "personal connections and partnerships with kids and families." With a sophomore of her own, Roberson said she will be balancing "being a good assistant principal with being a good mom."
Business administrator Edwin Solano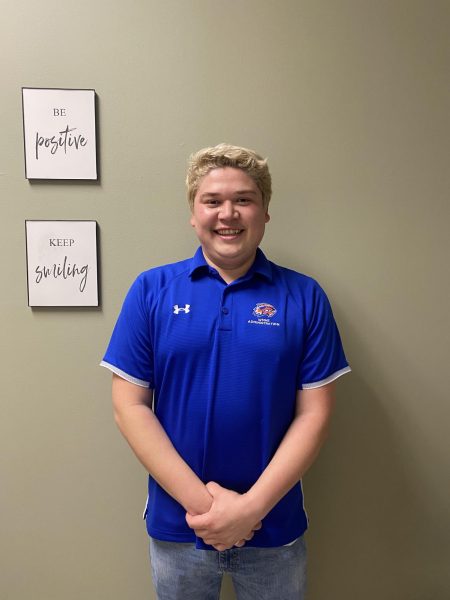 Gaithersburg High School alumni Edwin Solano joined the staff as the business administrator. Solano has worked with Montgomery County Public Schools for the last seven years. "I started as a roving Cafeteria Manager," Solano said.
He then became an administrative secretary, moved on to being an accountant in the MCPS central offices, and now Solano said he's landed his "dream job" at WMHS. "I want to familiarize myself and be part of the community," Solano said. He is excited for his first year because every day is different, and he is eager to see what each day brings. Solano has made it a goal to ensure everyone feels safe and welcomed. "With this new administration, we are trying to hear the students [voices] and make it count," Solano said.
Solano immigrated to the US from El Salvador in 1999. He said, "I hope that students can relate and see that they can also be an administrator or whatever they want to be when they leave MCPS."
Assistant principal Nadya Briggs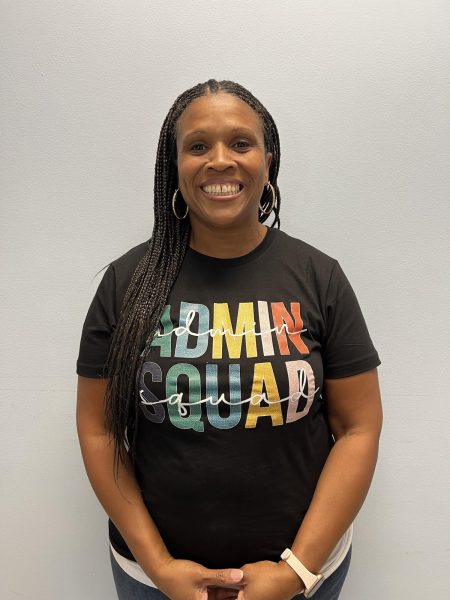 In her 28th year of education, Nadya Briggs became the ninth-grade assistant principal at Watkins Mill.
"I want to create a space where kids know that they can come to me," Briggs said. Briggs feels it is essential that students know that she specifically chose to come to WMHS. "I want to be here and learn and grow [with the kids]."
Briggs said she's not big on punitive actions. "I understand that people are human and make mistakes," Briggs said. "My goal is to work through them, not to get you in trouble."
For her, the school's racial demographics were a significant factor in her decision to come to WMHS. With Watkins Mill's majority Black and brown population, Briggs wants to create a "safe and prosperous space" for all students.
Being from Barbados and Sierra Leone, Briggs said she knows what it's like and "understands the process of living in a home that's not American." A similar process that a majority of the students go through.
Hits : 780