Vilma Nájera becomes Watkins Mill's next principal, starting in 2023-24 school year
Brown Station Elementary School acting principal Vilma Nájera will make history as Watkins Mill High School's first Latina principal in the 2023-24 school year.
Becoming appointed as principal at WMHS is "like a dream come true," said Nájera, who previously taught Spanish at the Mill from 2001-2008 and started the Organization of Latin American Students (OLAS) team.
"You fall in love with Watkins Mill when you go there—that's a fact. There's a magic," Nájera added. "In my whole career, I said, 'if there's an opportunity at the Mill, I would go back—always.'"
"I think [Nájera] is a fabulous fit…I have full faith in her to hit the ground running," current Watkins Mill principal Carol Goddard said.  Nájera has "worked in very diverse schools, much like Watkins Mill. [She's] very familiar with this kind of community and our student body as well."
Nájera began her teaching career at Watkins Mill, before moving to Clarksburg High School as a World Language resource teacher. She first became a Springbrook High School administrator, then moved to Quince Orchard High School as a principal intern, and currently serves as the acting principal of Brown Station Elementary School. "I like to call it destiny, so I went for [the position at Watkins Mill]," Nájera said.
English teacher Joye Saxon is "very excited" about Nájera's appointment. "I think she's an excellent fit for various reasons," Saxon said. "She's very passionate about equity in education. I think she is charismatic. I also think she understands this community because she's a member, [with] her being the first Latina [Watkins Mill principal]."
Saxon notes how her Latino students were thrilled with the prospect of a Latina principal coming to Watkins Mill. "I think there's a lot of excitement around her appointment," Saxon said.  
"Representation matters," Saxon added. "Students need to see people in, not just positions of power, but [see] stories of success [from] people [who] look like them, who speak the same language that they speak, [and who] share the same culture."
"When kids who share my same ethnic identity are next to me, [they] get it…and I'm looking forward to that connection, [like being] able to speak Spanish to community members [and culturally connect,]" Nájera said. Nájera's mother and father are from El Salvador and Guatemala, respectively.
"But I also feel like because of who I am, I'm going to be able to connect with everybody," Nájera added.  "I'm going to love everybody. I think the cool thing is [that students] get to see someone who is like me, but understands what I'm about and [what I'm for], which is student-centered, kids-first, [and doing] what's right."
Nájera was a county coordinator of the Minority Scholars Program (MSP) for several years, which is an organization dedicated to closing the academic opportunity gap. According to Nájera, student voice data is an integral part of how she functions. Whether it's through surveys, sitting in meetings and conferences, or just walking around the halls and asking students, she plans to emphasize the student voice.
"Student voice is where it's at. Everything that should inform instruction and moving forward in school policy should have a student voice in it," Nájera said.  "There will be a legitimate, real place at the table for the student voice—not just to be heard, but also to be implemented and then to be held accountable."'
Nájera has already brainstormed ideas to improve the Watkins Mill community and expand access and opportunity for students.
"I feel like we can create spaces for kids to be a part of the IB program [and] extracurriculars where they thought they couldn't be a part of before," Nájera said. "I am a planner. I envision things [and] just do what's right for you all to experience the best experience that you can."
Nájera is especially focused on ensuring everyone, especially students, feel loved and belonged.  "I lead with love and I lead with student centeredness," Nájera said. "Every decision that I make is going to be a decision that should be right for children."
She is determined to create a sense of community, build on Watkins Mill's greatness, and elevate the brand of the Mill.
"I want us to be happy and energetic…and be the coolest school in the county…[and be] the most woke, the most hype, the most 'the Mill is where it's at' place," Nájera said.
However, as always when stepping into a new environment, Nájera first wants to take time to readjust to the community at Watkins Mill.
"I definitely want to get to learn [about] the culture, the student body [and] the staff body, learn how things are done first, because I think there's a lot of good things that happen at Watkins Mill," Nájera said. "So to see that and then just build on that truly is what I want to do."
Nájera also wants to implement some of the things that she's learned while working at Brown Station because "the littles are very similar to [high schoolers], y'all just have bigger bodies," Nájera said.
"The love you pour into the littles, you pour into the bigs," Nájera added. "It's truly the same thing—what a third grader wants, what a tenth grader wants and a senior wants. They want to be successful, feel like they belong, and feel [like a] good part of the community."
Nájera was initially introduced to MSP during her time at Clarksburg. MSP's emphasis on social justice and breaking down inequity and racial barriers changed her life.
Nájera said, "Putting students in the forefront of all that is truly where you see transformational change."
Saxon has worked with Nájera through MSP for many years. "[Ms. Nájera is] very energetic. She's all about MSP. She's like Queen MSP," Saxon added. "She's a great supporter and advocate for students of color, and any barriers that they may encounter in their educational experiences."
Saxon also hopes that Nájera will "continue to pump us up and lift our spirits and morale all around the building [including] students and staff."
"I want every child to be seen [and] heard. That's my mission and vision. We're going to learn together and succeed together," Nájera said.  "I'm here to support [and] encourage staff. I'm here to bring the pride [and] build on what [current Watkins Mill principal] Goddard has done."
"[Change is] not going to happen overnight, but it will happen. I'm looking forward to it. This is definitely a dream come true," Nájera said. 
"I just think that Watkins Mill will be in good hands, which is very important," Goddard added.
"Each principal has to make their own way…they come out of the shadow of their predecessor, but…they've got to set their own mark," Saxon said. "I wish her all the best because if she wins, we win."
Nájera will be at Watkins Mill for a meet and greet on Tuesday, April 25, 2023.  Watkins Mill staff can meet Nájera in the media center at 2:45 pm to 3:15 pm.  Other community members, including students and families, are welcome to join her in the cafeteria at 6:30 pm to 7:30 pm.  There will also be a virtual option for the community on Zoom.  Spanish interpretations are offered, too.  See the community letter for more information and Zoom links.
Hits : 1296
Leave a Comment
About the Writers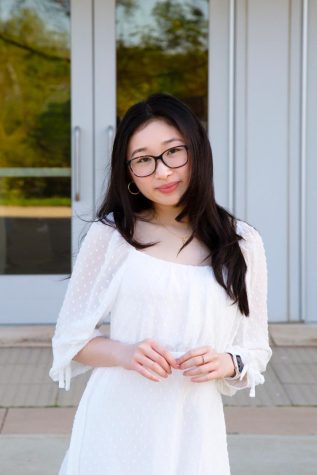 Ashley Huynh, Editor-in-Chief
Ashley is an IB Diploma senior at Watkins Mill High School and Co-Editor-in-Chief for The Current, who adores books and calligraphy.  She is President...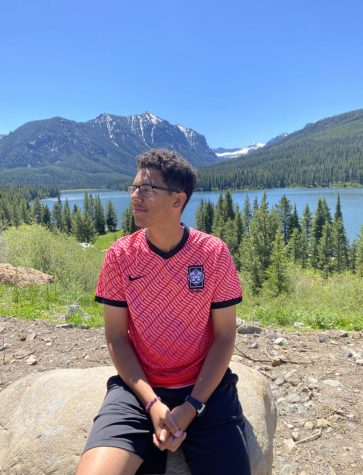 Julien Payen, Editor-in-Chief
Julien Payen is a senior at Watkins Mill High School. He is the Co-Editor-in-Chief and photography director for The Current. He plays tennis (go 'Rines!)...