Spring Sports Introduction
The 2023 spring sports season is finally upon us. Baseball, softball, tennis, lacrosse, track & field, and volleyball begin their seasons this week, and will put their effort towards their respective championships. Show your school spirit by coming out to the games and cheer our 'Rines to victory.
Baseball
Varsity Coach: Tyler Zencka
Captains: senior Josue Portillo and junior Ethan Seldin
Junior Varsity Coach: Marc Lande
Softball
Varsity Coach: Paul Vance
Captains: seniors Sarah Bamba, Therese Dalliah, and Ciara Johnson
"Our numbers are up, and I'm very pleased with our work ethic so far," Vance said. "Training camp has been intense, and a great experience for all. Keep going hard, Wolverines."
Junior Varsity Coach: Heather Bond
Captains: sophomores Genesis Ramires-Duran, Jeminni Monaghan, Ina Alodijnou, and Juliana Buadu
"Our team motto this year is 'never give up, never let up!'," Bond said. "This is my first season coaching and I am very excited to teach my girls the fundamentals of softball while having fun."
Girls Tennis
Varsity Coach: Martha Patton
Captains: freshmen Great Praise Wisdom and Elizabeth Escorcia Orellana
"Even though we are a new team, we are bonding and making great strides during our practice," Patton said. "The most important thing is to develop a love for the game and work on improving your skills as a player throughout the season."
Boys Tennis
Varsity Coach: Peter Kielar
Captains: seniors Md Rahman, Julien Payen, and Safwah Ashraf
"[I'm] looking forward to a great season with a full team and defending the Division IV Championship Title," Kielar said. "[I'm also] looking forward to one last year with our awesome seniors."
Girls Lacrosse
Varsity Coach: Lindsey Hendrigsman
Captains: seniors Emily Ferrufino, Jessica Reyes, and Roselind Dominguez
"With the players taking more responsibility this season, they will also be able to take more pride in their accomplishments," Hendrigsman said. "The players will know that they had a lot to do with preparing for the accomplishments that I know we will see this season"
Boys Lacrosse
Varsity Coach: Bryan Lanham
Captains: juniors Ron Jacob Natividad and Hugh Clark, and sophomore Kevin Villalobos Garcia
Junior Varsity Coach: Justin Davis
"We're going to work hard and do the best we can," Lanham said.
Track & Field
Head Coach: Steven Schaired
Captains: seniors Esther Kouadio, Abdoul Ndiong, and Ella Rishell, juniors Kamar Sutherland and Yanku Rex-Campbell, and sophomore Kailey Meadows
Boys & Coed Volleyball
Coach: Michael Brown
Boys Captains: seniors Ashan Wasim and Eduardo Lezama
Coed Captains: seniors Lorraine Flores and Jared Banes
"Our goal will always be the same—win the County Championship," Brown said. "Both our teams are loaded with high character, high academic, and talented volleyball players… I'm more than excited to see how this season pans out."
Allied Softball
Varsity Coach: Caitlin Fasano
Captains: senior Rob Fleischer and junior Steven "Scooter" Westman
"I'm most excited to watch the kids learn how to play and have fun this season," Fasano said.
Hits : 253
Leave a Comment
About the Writers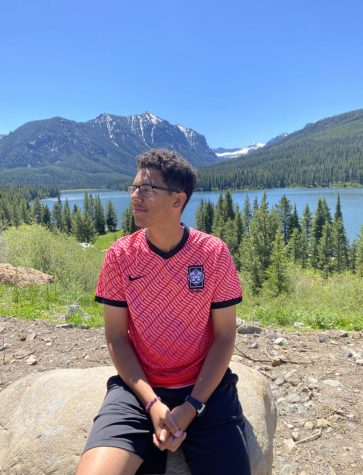 Julien Payen, Editor-in-Chief
Julien Payen is a senior at Watkins Mill High School. He is the Co-Editor-in-Chief and photography director for The Current. He plays tennis (go 'Rines!)...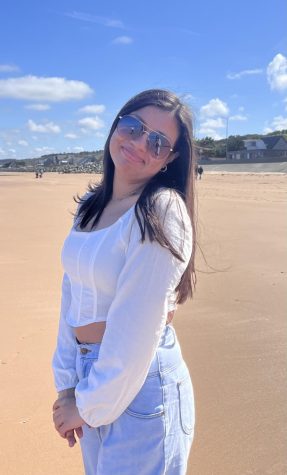 Emily Ferrufino, Sports Managing Editor
Emily is a senior at Watkins Mill High School and Sports Managing Editor for The Current. Emily enjoys exercising, reading, playing the cello, coaching...