Photo Feature: African Student Association hosts sixth annual African Ball
On Friday, March 3, 2023 the African Student Association (ASA) hosted the sixth annual African Ball at Watkins Mill High School. Students from around the county were invited to enjoy a night of food, music, and appreciation of African culture.
As tradition, the coveted titles of Mr. and Ms. ASA were awarded by the nights' hosts and former Mr. and Ms. ASA, seniors Michael Safo and Melissa Osei-Bonsu.
"When it comes to doing the African Ball, it's nerve wracking because you don't know how it's gonna turn out. But you always have to have faith in just doing whatever you have [to in order to] plan it," ASA sponsor Enitan Okusanya said.
Osei-Bonsu and senior Ramatoulaye "Rama" Diallo opened the African Ball with a dance performance that had the crowd cheering. Then, Safo introduced the members of the ASA board as they strutted across the gym clad in coordinating outfits. The ASA board consists of seniors Sarah Bamba, Therese Dalliah, Abdoul Ndiong, Princess Addobea-Saakodee, and junior Priscilla Addobea-Saakodee.
"I couldn't have wished for a better last African ball as president of the ASA," Bamba said. "The African Ball…plays a huge role not only for the African community at Watkins Mill, but also for non Africans. [Everyone] truly got to experience what the African Ball is like."
Kennedy High School's Kennedy African Student Association (KASA) Dance Club was invited to perform a unique dance routine for the Ball.
"KASA dance just wants to thank all the support we had before we even performed," KASA Dance Club said.  "We hope we didn't disappoint."
For the Mr. ASA talent show, senior Alassane Faye read an original poem, senior Emmanuel Ermias performed his original song, Girl, and senior Jeff Bekpo displayed his art showcase.
For the Ms. ASA talent show, senior Fatimah Mansaray performed "Just Fine" by Mary J. Blige, junior Rina Nasser presented a cheer performance, and Diallo performed an African dance routine.
At the end of the performances, all of the African Ball attendees were invited to vote for their Mr. and Ms. ASA, and in the end Bekpo and Diallo were crowned victors.
At the conclusion of the voting, the dance floor was opened up to all of the attendees and the party atmosphere intensified late into the evening.
"I'm so proud of our leadership. I think that's what makes this happen. I think if I [did not] have good leadership, I wouldn't be able to do it by myself." Okusanya said.
Hits : 340
Leave a Comment
About the Contributors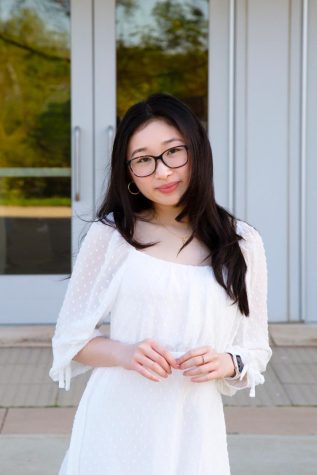 Ashley Huynh, Editor-in-Chief
Ashley is an IB Diploma senior at Watkins Mill High School and Co-Editor-in-Chief for The Current, who adores books and calligraphy.  She is President...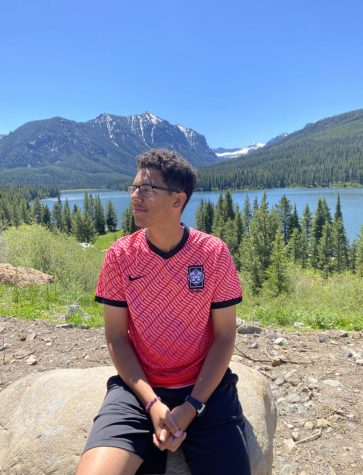 Julien Payen, Editor-in-Chief
Julien Payen is a senior at Watkins Mill High School. He is the Co-Editor-in-Chief and photography director for The Current. He plays tennis (go 'Rines!)...