ASLHS interviews CODA principal and Deaf teacher
In spirit of American Sign Language (ASL) Awareness Month in March, the ASL Honors Society spread awareness by interviewing Watkins Mill High School principal Carol Goddard and ASL teacher Amy Crumrine.
Junior Zoe Lukabaugh conducted the virtual interview, asking questions about their experiences as a part of the deaf community.
Goddard grew up as a CODA, or child of deaf adult. She had a deaf mother, hearing father and 6 hearing siblings. In the interview, Goddard explains that her mother wanted to be a part of the hearing world for most of her life and tried to make Goddard and her sibling's childhoods as normal as possible.
Crumrine became deaf at 10 months old. She tried many different approaches to language before she found her place in the Deaf community. Crumrine has experienced a lot of audism in her life, especially while raising two hearing children. Audism is discrimination against deaf and hard of hearing individuals. In the interview, she outlined the challenges she faced as well as many misconceptions about the Deaf community that she has encountered.
Credit to: Zoe Luckabaugh for conducting the interview; Monica Tsai for editing and writing captions; Emery Irizarry, Lauren Monnig, and Trisha Adriano for formulating the questions.
Hits : 3375
Leave a Comment
About the Contributor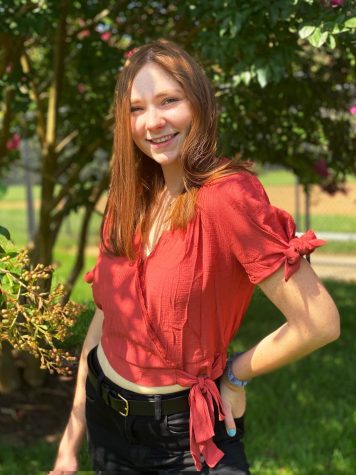 Katelyn Burley, Editor-in-Chief
Katelyn "Katie" Burley is a senior and the Co-Editor-in-Chief of the Watkins Mill High School Current. She is in the IB Career Program for Early Childhood...