February may be over, but Black history never will be
Black History Month is every year for the month of February, a month dedicated to appreciating and showing respect to the Black community by remembering important people and events in history. However, even when February is over, it is important to remember that Black history continues.
Black History Month was officially recognized by President Gerald Ford in 1976. Since then it has been an important month for Black Americans. It was originally called "Negro History Week" and thanks to the awareness of black identity, it became "Black History Month."
Over time, people started to recognize the Black community and it gained credit. Many more have now embraced their culture and celebrated accomplishments they've made. Some of these people include Alicia Garza who is a co-founder of the Black Lives Matter movement, Martin Luther King a civil rights leader and spokesperson, and Barack Obama the first black president of the United States of America.
"I used to not see much representation for us on TV, I never really thought about it until I grew up and noticed it wasn't only on TV but with dolls and many other things," junior Terrine Obamah said. "I feel very proud when I see more representation of the Black community and see successful members of the community, it makes me strive to be like them and make my ancestors proud."
On May 26, 2020 protests against police brutality started in Minneapolis. These protests sparked because of the death of George Floyd which led to many protests across the country and in other parts of the world. This was a major turning point in history. Society is growing and fighting for equality, bringing more awareness to the Black community and giving it more support.
"We want to see a world where Black lives matter in order for us to get to a world where all of our humanity is respected," co-founder of BLM Alicia Garza told Democracy Now in 2015.
The protests managed to spread awareness and bring many changes across the nation. Police departments across the country have been reviewing their practices of using the chokehold and issuing no-knock warrants. So while Black History Month may last only 28 days, the Black Lives Matter movement keeps the importance of both Black history and a Black future alive all year.
Hits : 210
About the Writers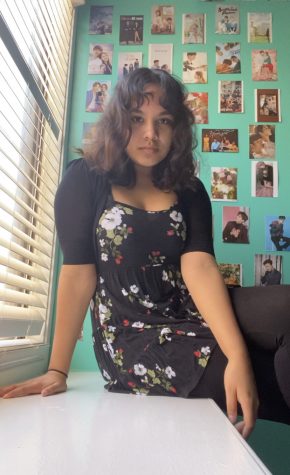 Vanesa Santos, Features Editor and Photography Director
Vanesa Santos is a junior at Watkins Mill High School. She is a Features Editor and Photography Director for The Current. She is a part of a K-Pop dance...