SMOB Candidate Hana O'Looney speaks to WM4Change
On Tuesday February 23, 2021, Watkins Mill students were given the opportunity to speak to Hana O'Looney, one of this year's candidates for SMOB through a meeting hosted by WM4Change.
O'Looney is a junior from Richard Montgomery High School. She became involved with student government and activism in middle school before working her way up to president of the Montgomery County Junior Councils and, ultimately, vice president of the Montgomery County Regional SGA. Throughout her time in student government, O'Looney has advocated for several causes such as ending PARCC testing, encouraging student activism, and initiating a program for free menstrual hygiene products in all MCPS bathrooms.
O'Looney's latest endeavor finds her running for Student Member of the Board (SMOB). "As a lifelong MCPS student [who] has attended schools in six high school clusters, and the vice president of the countywide student government association whose job is to be in constant communication with leaders from every high school in the county, I have personally seen the huge disparities in educational opportunities that are given to students, especially those in the DCC, NEC, and other under-resourced regions of our county," O'Looney said.
"Whether it's through utilizing the MCPS anti-racism audit, reopening schools or distributing equitable funding to schools that need it most, I want to ensure that students in every region of Montgomery County have access to the world-class education that they deserve, and that this seat is an opportunity for all of our voices to be heard," O'Looney added.
WMHS students at the meeting heard O'Looney's vision for issues such as COVID-19 and the curriculum. "One of the first issues the next SMOB is going to have to undertake is the re-opening of schools," said O'Looney. "I want to ensure that it's done in the safest way possible and that we continue to allow families the option to opt-in or switch back to virtual learning."
On the topic of  curriculum and innovation, O'Looney brought up her idea for an MCPS Virtual Learning Academy. "You'd be able to take whatever course you wanted to over zoom, regardless of whether or not your school offered it," she said. "Your zip code in Montgomery County should not determine the courses, extracurriculars, resources or infrastructure you have access to."
Afterwards, students were given the opportunity to ask O'Looney questions about issues that affect Watkins Mill.
When asked about Student Resource Officers (SRO's), O'Looney supported the idea of removing them from schools. "It's money that's being wasted. Those funds should go to [more] counselors and student psychologists."
She later spoke about the struggles ESOL students often have to deal with.  "Oftentimes these students are physically separated from their peers," she added. "I plan on looking into ways to get them more involved."
Finally, O'Looney addressed students frustrated by the fact both SMOB candidates finalists are from RMHS. "People are mad and rightfully mad, but that's the reality we find ourselves in," O'Looney said. "There are many 'upcounty' schools that go unrepresented. One of the first things I want to do for the policy work groups is implement a policy that says 30% of seats have to go to students-specifically students who are actually affected. I want to make sure if I'm elected [that] this seat is not mine alone."
If you'd like to hear more from Hana and her campaign, you can visit her website. Stay tuned for more information regarding a Watkins Mill SGA sponsored town hall between O'Looney and SMOB Finalist Henry Kaye on April 8.
Hits : 1062
About the Writer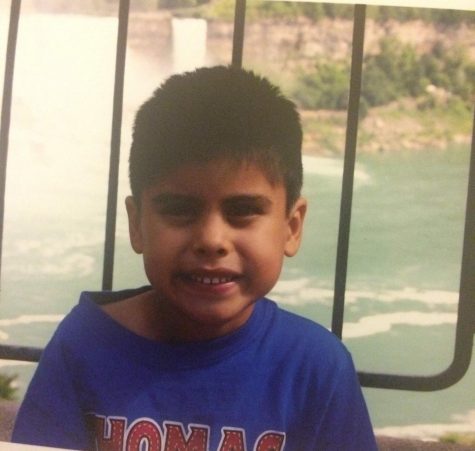 Caleb Vargas, Associate Editor
You're sitting at home staring at your desktop computer. Or maybe you don't have a desktop computer, maybe you're browsing the internet on a laptop,...