Watkins Mill senior nominated to Congress of Future Medical Leaders
Watkins Mill High School senior Tanya Yahouedeou was nominated for the Congress of Future Medical Leaders.
The Congress of Future Medical Leaders is an honors program for high school students interested in pursuing a career in the medical field. The Congress met for three days starting on November 21, 2020 with the purpose of inspiring and honoring students who have demonstrated academic excellence and interest in medical research fields.
"I have taught Tanya Yahouedeou History for the last 18 months," IB History Tilghman Gordon said. "[I] have witnessed her academic prowess first hand. Tanya is extremely smart, but also dedicated to her own comprehension."
Yahouedeou received her nomination in the mail. "At first I was kind of shocked. I kept double checking the address," Yahouedeou said. "Then I showed my family and we were all very excited for the opportunity."
While this year it was all virtual, the students were still able to hear from 22 speakers, including some Nobel Prize recipients. "[They] talked about their life stories, their discoveries and gave really good life advice," Yahouedeou added.
Apart from award-winning scientists and researchers, the students were also able to hear from Ivy League deans who gave advice on what students should expect in medical school and stories from patients who have witnessed the marvels of medical technology.
"Despite many of the scientists and entrepreneurs having different backgrounds, they all gave a similar message of persevering through adversary, learning through failures and surrounding yourself with people who love and support you," Yahouedou added.
"While many of my students have made me nervous with the prospect of them getting their driver's license and seeing them on the highway, I am extremely proud to see Tanya achieve this honor and look forward to seeing her practice medicine in the future," Gordon added.
In unprecedented times like now, it is more important than ever that the next generation of scientists, doctors and researchers are given the attention and resources they need.
Hits : 886
Leave a Comment
About the Contributor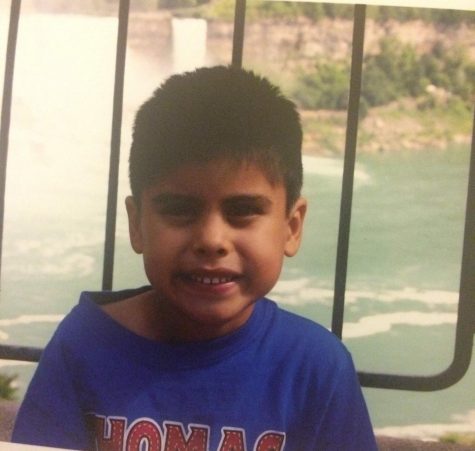 Caleb Vargas, Associate Editor
You're sitting at home staring at your desktop computer. Or maybe you don't have a desktop computer, maybe you're browsing the internet on a laptop,...