'Rines ground Falcons, plan to ram Rockville out of playoffs on Friday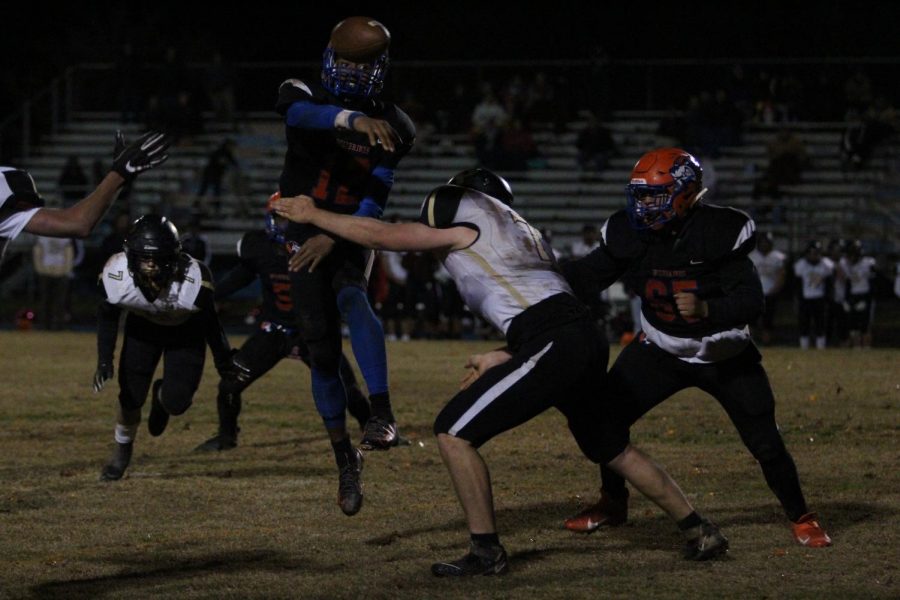 Wolverine varsity football grounded the Poolesville Falcons on Friday, November 1 with a final score of 34-21. The Wolverines held the lead throughout the entire game. 
Senior wide receiver and defensive back Demetrius Rush scored the first touchdown off a 30-yard reception thrown by sophomore quarterback Nehemai Cross. Cross had an exceptional game against the Falcons, throwing a total of 286 yards. Out of 34 attempts, Cross completed 22 passes. He secured the 'Rines' three touchdowns in the game.
"It was fun and exciting, but kind of hard playing in my last home game as a 'Rine," Rush said. "Our offense was clicking on all cylinders and I'm confident in [our ability to beat] Rockville."
Second quarter showcased junior running back Baebaa Sayeh scoring an eight-yard rushing touchdown. Sayeh had an incredible game, shrugging off multiple hits from the Falcons, securing 96 yards, and a touchdown for the 'Rines. The 'Rines continued to run up the score with Cross throwing a 59-yard touchdown to Rush. 
"We knew that this game was to show teams what we really are," Sayeh said. "We played as a team"
Senior wide receiver Darnell Lewis Jr. scored a 79-yard kickoff touchdown to start off the third quarter. The team didn't stop there. Following Lewis Jr.'s touchdown, Rush acquired his third receiving touchdown of the night with a ten-yard passing touchdown in the fourth quarter. 
"When we finally got in the mode, ran our techniques and did everything that we needed to, that's when everything really started going our way," Sayeh added.
Sayeh rushed for 96 yards, 6.8 yards per carry, and one touchdown, as well as 65 receiving yards. "One of our best plays was when we handed the ball to Baebaa during Tampa Louie because it was well executed," Cross added, "the line did its job and there was room for Baebaa to break free for a big gain."
Rush caught 11 passes for a total of 178 yards and three receiving touchdowns. Cross passed for a total of 286 yards and three touchdowns64 percent completion percentage.
"The team played with a purpose and having [the jersey dedication] for [alumni Daquan Wims] at halftime motivated them to pull off the win," coach Jamaly Allen added.
The 'Rines play in their first playoff game against the Rockville High School Rams at Rockville on Friday, November 9 at 6:30 pm.

Hits : 798
About the Writer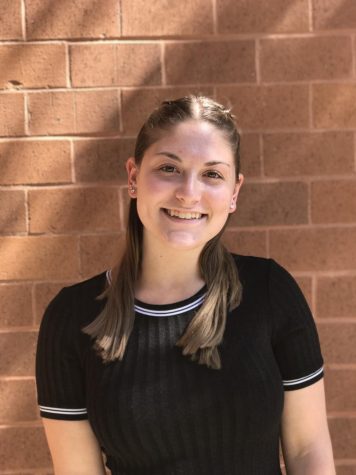 Jade Pinkowitz, Editor-in-Chief
Jade is a senior at Watkins Mill High School and Editor-in-Chief for The Current. She is a four-time varsity girls volleyball player and involved many...