Watkins Mill community mourns the loss of Daquan Wims, comes together to support each other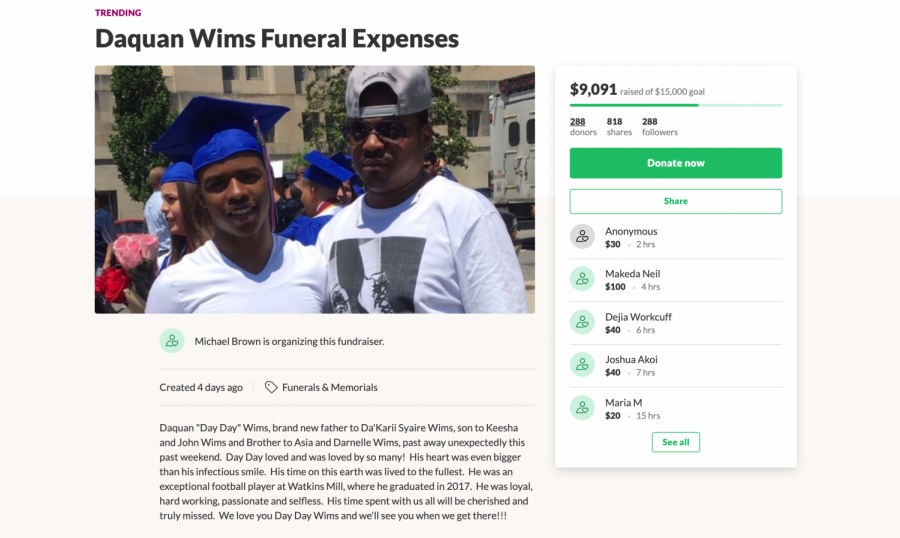 Class of 2017 alumni Daquan Wims passed away Sunday, October 13. Wims is remembered as a student, an athlete, friend, brother, and son, as well as recently becoming the father of Da'Karii Wims.
Wims was known by friends and family as DayDay. As a football player, he has younger students who looked up to him as well as brotherly bonds with multiple athletes. "He was one of a kind," alumni and teammate Lucas Elenga said.
He was always smiling or laughing, especially in the hallways. He knew how to raise spirits in the darkest times and somehow connected to people in unimaginable ways.
"You learn after losing people that some people have a tendency to try not to seem weak but it's okay to cry," science teacher Laura Davis-Vaughan said. "One of the best ways to grieve is just to spend time with close friends and those who knew him just to tell stories and be together."
On the night of October 13, friends, family, and Watkins Mill alumni joined together to honor Wims by lighting candles, releasing balloons, sharing love, and comforting each other. "He was goofy as hell," alumni and teammate Markel Grant added, "but he had a big heart."
Head football coach Michael Brown, who coached and mentored Wims for years, created a GoFundMe to raise money for the funeral costs. Football coach Jamaly Allen also mourns the loss of a player whom he said he also saw as a son. "He was the light of every room he walked into," Allen said.
The viewing will be held Monday, October 21 at Layhill Community Church at 10am with the service following at 11am. There will be no burial service as Wims will be cremated and stay with his parents at home. "He was loyal, fun-loving, brave, intuitive, reflective, and just all around a good guy," Allen added.
"He was just always happy," junior Kyle Wingate said. The Watkins Mill High School football team has retired Wims' jersey, number nine now represents DayDay and will stay as a legacy of one of Watkins Mill's own angels.
One of the best things the Watkins Mill community can do is to be there for each other; to comfort and grieve and ensure that Da'Karii will hear stories of how his father's smiles brightened people's lives from the community in years to come.

Hits : 3223
About the Writer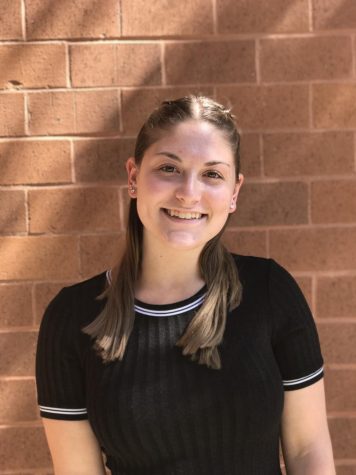 Jade Pinkowitz, Editor-in-Chief
Jade is a senior at Watkins Mill High School and Editor-in-Chief for The Current. She is a four-time varsity girls volleyball player and involved many...