Senior reflection: Steeven Tabuada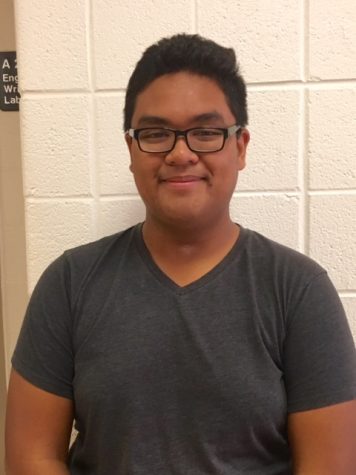 Hang on for a minute...we're trying to find some more stories you might like.
It is amazing how fast and slow time can pass by. The first three years of high school felt more like thirty, but now, as I get ready to graduate in June, it feels like the first day of school was yesterday.
Looking back on it all, I can see how much I have changed (mostly for the better) in these past four years and it is so weird seeing how much can happen in such a small amount of time.
I know it's cliche to say high school has shaped me to be the person I am today, but, honestly, it's true. I would be a completely different person had I not met the friends and teachers that have rubbed off on me, and for that, I am extremely thankful to have met all these people along the way.
As I roam the halls and see people I will likely never see again, I think about the incoming freshmen and how scared they are probably going to be. Their perception of high school is blurred by TV shows that have 25 year old actors portray sophomores (I'm looking at you, 13 Reasons Why) and the blown up stereotypes of typical jocks and cheerleaders. High school, evidently, is nothing like that, but they think it is.
Of course, I could talk about universally true things about the Watkins Mill experience, (do your homework, manage your time, SAMPSELLE IS NO JOKE, etc.) but things like that are easily learned. There are other aspects of high school not a lot of those incoming freshmen will be able to get right away.
The sad truth of high school is that things change. You are going to lose friends. I am not telling you to be cautious about it, I am just saying that, when you see your friend group thinning out, do not be discouraged. You will likely end up either meeting new people or sticking with a few close friends and that is absolutely normal.
Advice aside, I now want to take the time to talk about Mrs. Confino, because I cannot end this article without thanking someone who has helped me learn so much about myself as a writer and about life beyond high school. The dedication and passion she has given for the well-being of this school newspaper is inspiring. Confino – Wherever you and your new child are, thank you, from the bottom of my heart.

High school may be done for me, there is so much left to learn. College–and real life in general– is a new and daunting reality that I have yet to experience, but I am excited to find my place in this world.