Board of Education passes new 2023-2024 school calendar
At the December 6 Board of Education business meeting, an approval was signed for a new Montgomery County Public Schools (MCPS) calendar for the 2023-2024 school year, which offers more days for professional developments and limits instructional disruptions with fewer half days.
MCPS superintendent Monifa B. McKnight presented her recommended calendar, consisting of 182 school days. The first day of school, beginning on August 28, 2023, will stay the same, while the last day of school, June 13, 2024, will end three days earlier than this year.
"I think it's amazing and considerate for people that go on summer vacations," junior Noora Syrarief.  "We know there are a lot of students that miss the last week because they want to go on their vacation earlier so now this is good for them."
There will be three professional days, including October 9, 2023, February 16, 2023, and April 24, 2024.  In addition to those days, three "professional development and instruction" days will be added for teachers to participate in structural learning while students engage in school or other enrichment activities. Those days will be November 10, 2023, February 16, 2024, and May 15, 2024.
"I don't like this new calendar," sophomore Somto Nwokoye said.  "We need those [half] days to stay sane and alive."
Junior Wesley Diaz Flores said, "I think it's great, I think it gives the students more time for a longer summer break and giving the teachers more training time is also good."
Winter break will be extended by one day, officially lasting from Saturday, December 23, 2023, to Tuesday, January 2, 2024.
"I'm glad they extended winter break and ended school earlier," junior Prisca Agbeyibor said. "My parents even voted on the survey."
Thanksgiving and spring break will stay the same, with three days for Thanksgiving and a week for spring break.
The new calendar includes six professional days and state mandated holiday closures. There are five half days in the new calendar, three fewer than this year.
Sophomore Kayla Venturini said, "I think it's a fair schedule because it's about the same amount of time they took away from a half day and put it towards the end of the school year."
"The schedule works out better and I'm glad they really listened to the community. This will benefit students in many ways," Agbeyibor added.
Hits : 1821
View Comments (1)
About the Writer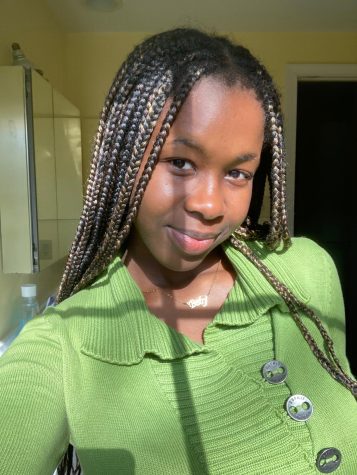 Obehi Eromosele, News Managing Editor
Obehi is a junior at Watkins Mill High School and News Managing Editor for The Current. She is an International Baccalaureate Career Program student involved...