Sports Wrap Up; October 15-22
Boys Soccer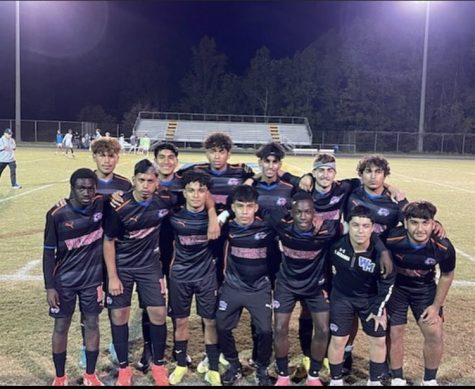 Varsity's game against the Northwest Jaguars that had been postponed was played on Friday, October 15. The second half ended 2-0 in favor of the Jaguars.
We sent our seniors off with a bang on Wednesday, October 20 with a game against the Churchill Bulldogs. The game finished with an unfortunate 3-0 loss. A strong performance from emergency goalkeeper Oscar Benitez kept the 'Rines in the game for the first half before three quick goals in the second half ended varsity's season at 2-1-9 (wins-ties-losses).
Girls Soccer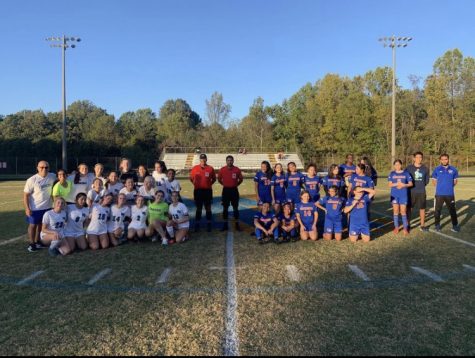 Varsity seniors capped off their season with their senior night game against the Churchill High School. The game ended in a 13-0 loss. Make sure to congratulate the players on a hard-fought season when you see them.
Football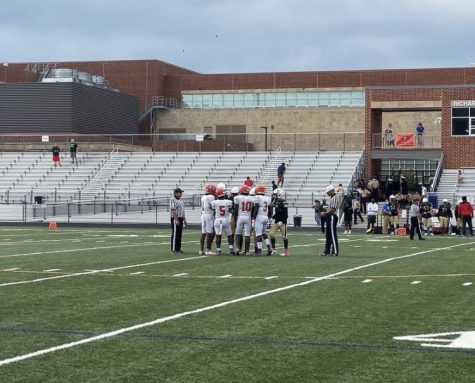 Junior varsity played on neutral ground against the Kennedy Cavaliers on Saturday, October 16. The game ended with a 24-8 win, the first of JV's season. Junior varsity also played at home against Magruder High School on Thursday, October 21, ending in a 32-22 victory.
Junior varsity plays their final game of the season away against the Paint Branch Panthers on Thursday, October 28 at 5:45pm.
Varsity also played in the doubleheader against the Cavaliers, but unfortunately lost 41-6.
Varsity plays at home against the Magruder Colonels tonight, Friday, October 22 at 6:30pm.
Tonight is also senior night for football, poms, cheerleading, and marching band. Make sure to get the Den bouncing for our seniors' last home game of the season.
Field Hockey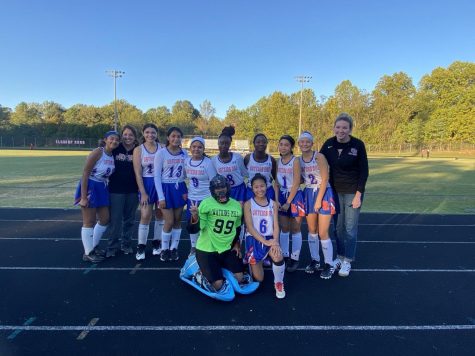 Varsity traveled to take on the Seneca Valley Screamin' Eagles on Monday, October 18. Senior Shelby Aguilar scored two amazing goals, ending the night with a win of 2-0 for the lady 'Rines against the Screaming Eagles.
The lady 'Rines took on Wheaton High School for their senior night on Tuesday, October 19. The game was very nerve-racking with so many great saves by defense and goalie senior Bidushi Lakhemaru. The lady 'Rines fought hard and the game went into double overtime with an amazing shot by senior Isabel Polanco tapped into the goal by senior Kristy Truong for the win. Emotions running high, everyone—including the girls who fought relentlessly to win their senior night game and their fans in the bleachers—erupted into celebration.
Volleyball
Volleyball took on the Damascus High School on Friday, October 15.
JV played their last game of the season against the Hornets on Friday, October 15, but the close game resulted in a tough loss.
Varsity fought hard against the Hornets, but the night also ended in a loss.
Varsity seniors got their night of recognition on Wednesday, October 20, taking on the Northwood Gladiators. They put up a good fight, but unfortunately, the game ended with a hard loss.
Varsity travels to take on Rockville High School today at 3:45pm. Be sure to wish them luck.
Hits : 603
Leave a Comment