Staff development teacher becomes acting assistant principal
Staff development teacher Kerrin Torres-Meriwether has taken over as acting assistant principal at Watkins Mill High School for the second quarter of the school year, while assistant principal Duncan Jackson is on leave. 
 "There was an opening with Mr. Jackson on leave, so to continue the instructional leadership of support of teachers and students, [principal Carol] Goddard asked me if I would be willing to serve in the position," Torres-Meriwether said.
This is Torres-Merriwether's seventh year at WMHS. She started as an ESOL teacher, then later became the staff development teacher and an academic intervention teacher. Though not required in order to be acting assistant principal, Torres-Meriwether received the credentials to be an assistant principal through classes she attended at Hood College. 
"I was honored to be asked and honored to have the credentials to do it," Torres-Meriwether added. "I actually never considered [becoming an assistant principal] until Ms. Goddard mentioned it to me a couple years ago." 
Math teacher Danielle Neely is taking over for Torres-Meriwether as acting staff development teacher while English teacher Christine Wilson is teaching Neely and Torres-Meriwether's classes.
 "We thought [Neely] would be a good staff development teacher because, number one, she had experience already, and number two, because she also taught academic intervention, so it wouldn't be a huge disruption in our classes," Torres-Merriwether said. 
"I'm super excited to continue working with the people I've already been working with for the past seven years," Torres-Meriwether added. "The other thing I'm excited about is just to learn more. [I want to] get to know students and parents in a different way. I've already had some student and parent interactions in the past couple of weeks that have helped me learn more about what an assistant principal does." 
"Aside from the fact that she is one of the smartest, kindest, most moral human beings I've ever met, she is a fierce advocate for students and educators," science teacher Laura Davis Vaughan said. "She's simply amazing and we are incredibly lucky to have her!"
Though Torres-Meriwether has to sacrifice many things for this position—such as membership in the teachers union she has been an active member in—she is happy about the new opportunities and the ability to continue sponsoring the Social Awareness Group that she helped form.
 "I'm thankful to Ms. Goddard for letting me continue with the club that I helped to start and bring to Watkins Mill," Torres-Meriwether added. 
"Watkins Mill is such a great place. I can't say enough great things about it." Torres-Meriwether said. "To be able to continue to serve your community and work with people who already know you, support you and are looking for you to succeed is just a good feeling." 
"I'm grateful for the opportunity to serve, even in a temporary capacity," Torres-Meriwether added. "I just want to continue to support the work that is being done and leave a positive impact on not only the students and the teachers, but the community as well."
Hits : 1428
Leave a Comment
About the Contributors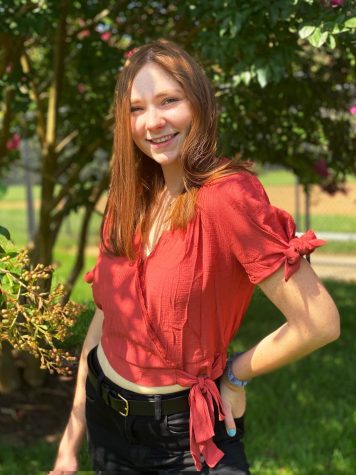 Katelyn Burley, Editor-in-Chief
Katelyn "Katie" Burley is a senior and the Co-Editor-in-Chief of the Watkins Mill High School Current. She is in the IB Career Program for Early Childhood...
Ryleigh Waters, Editor-in-Chief
 Ryleigh is a Senior at Watkins Mill High School and Co-Editor in Chief of the Current. She plays varsity field hockey and lacrosse. She currently plans...