Senior Reflection: Janice Asabere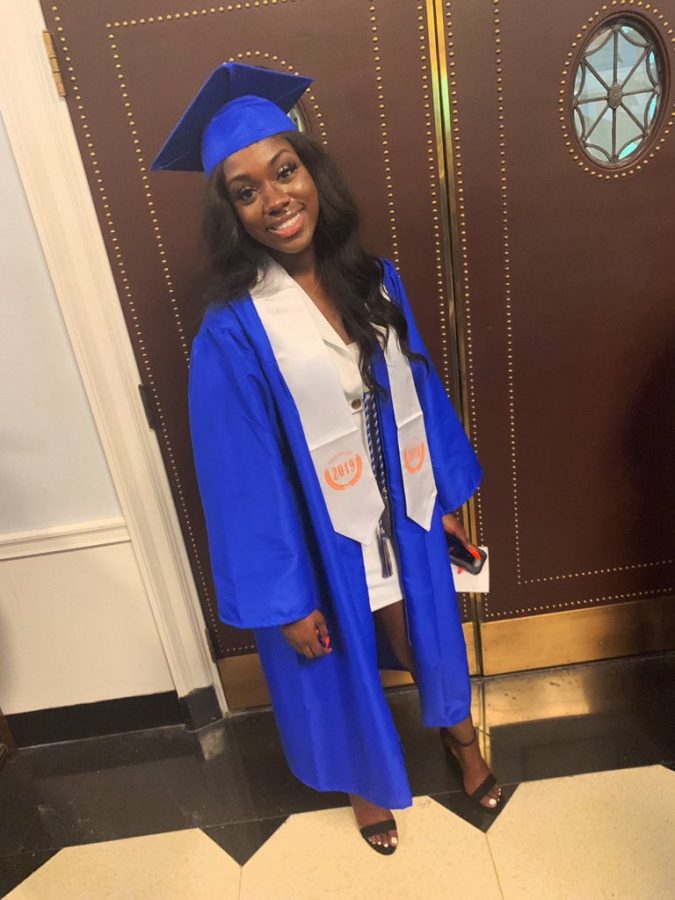 Janice Asabere, Opinion Managing Editor
June 14, 2019
Mom was right about everything, literally everything. This was very hard for me to admit, but we should really listen to her because she wants what's best for us. Throughout your high school career, you performed with mediocrity. Your grades were good but they could've been better. You almost got all A's your senior year because you truly worked for it. If you had this stamina every quarter we could have been accepted to Yale. But it's okay. We'll make up for it in college.
As for your social life, mom was right about that too. You weren't around a group of people that were genuinely concerned about your success. It showed in your senior year when most of your associates cared less about maintaining good grades. I know we're far from being followers, but it really rubbed off on us. However, we can't blame our failures on other people because nobody forced me into being an idiot, but for future reference, we need to choose wisely about who we surround ourselves with.
One thing I regret would be putting others before myself. I needed to be way more selfish with my time and who I invested in. I redirected energy into the wrong people when I should have been putting effort toward my grades and family. I should have been investing in things that could make me happy and benefit my future, instead, I was crying over boys and suffering from the betrayal of my disloyal friends. Never, ever, ever again. I regret it but I also learned a lot from it. I really had to experience that in order to build the mental toughness that I have now. Little things that used to infuriate me, can't get to me anymore and I genuinely think if I hadn't gone through my trials and tribulations I would still be immature.
One thing that I was proud of was my ability to persevere through anything. I didn't dwell on things for too long. If there was a problem I always found a way to fix it. For example, at the beginning of our sophomore year, we didn't get above a 3.0. We had the biggest mental breakdown in the E hallway bathroom. I only allowed myself to grieve for a day. After that day, we were in man time. Every quarter after that was a success.
The teacher that made the most impact on me during high school was Mrs. Confino. She saw potential in my writing when I was a freshman and encouraged me to join the newspaper. Joining newspaper was the greatest decision I have ever made in my whole entire life. I had other extracurricular activities such as basketball and track, but I was never truly passionate about sports like how I was about writing. I'm glad that Mrs. Confino pushed me to become a better writer because now I'm finally good at something.
If I could do it again, I wouldn't change a thing. No regrets.

Hits : 1490