Your weekly horoscope: May 29 – June 4
Aquarius (January 20 – February 18): Be careful this week with what you say and do because some tension is brewing in your circle of friends. How well you approach this situation will help ease some of the stress. Be aware of others feelings as well as your own and allow this to pass through rather than run head on.
Pisces (February 19 – March 20): Be prepared as always for drama, it basically runs in your circle of friends. Make sure that you aren't in the wrong for things that you don't want to get pinned for. If it's not your fault, you don't have anything to worry about.
Aries (March 21 – April 19): You are so done with school! You've finished your test and completed all your class projects. You just need to get out of the weird temperature and small classrooms and into the hot, summer breeze. You can feel the sun on your back already, finish strong! 
Taurus (April 20 – May 20): Just breathe and let the end of the quarter to pass, it's almost done! You know it's not like you to get too over worked about anything. Think about all the freedom you'll have once you're out!
Gemini (May 21 – June 20): Finish out the year hard and do not slack off! It'll only make you unhappy later on. Just get the work done so you don't have to worry about it anymore, summer is right around the corner!
Cancer (June 21 – July 22): You are the only one who can decide your path and future. You know what is going to be good for you and what won't be good for you. Just believe in yourself and work hard and strive for what you want to receive in life.
Leo (July 23 – August 22): It might not be the right time to start taking things for granted. You're lucky with what you have and you know that you have a good life. It's up to you when you need to start feeling lucky and thankful for everything. Some people will be hurt when they try to do something nice, but you don't really act like you care. Be careful of your actions this week!
Virgo (August 23 – September 22): This week is your last few weeks to change your grades and get them up! School is almost out and you don't want bad grades on your report card, so it's time for you to get them to where they need to be. Don't get distracted by the summer weather. 
Libra (September 23 – October 22): Family trips and hanging out with friends are all coming so soon and it's like you can't think about school anymore because you have your head in the clouds. You're so ready for summer that you can't help yourself and finish off school strong. Just try your best to not get too caught behind everyone else!
Scorpio (October 23 – November 21): Sadly all the seniors are done and gone but now you have to finish your year off and be done for summer. Don't think too much about all your senior friends because it'll just make you more miserable. Focus on yourself and what is good for you right now.
Sagittarius (November 22 – December 21): Your plans for a fun summer are about to be in full swing and you couldn't be any more excited. As long as you finish off the school year strong, you'll be able to do all the fun things you have planned. Get ready for so many new adventures.
Capricorn (December 22 – January 19): Seniors are gone and you couldn't be more sad because you're not finished like them. Just try not to think about it too much so that you can stay happy-ish the last bit of the school year. You'll pull through, you always do.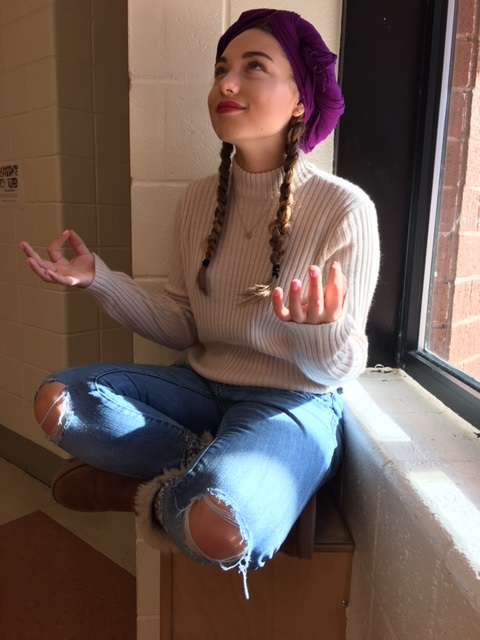 Hits : 2643