Your weekly horoscope: May 8 – May 14
Aquarius (January 20 – February 18): Be careful this week, you never know what could happen.  It's better to be safe than sorry. A simple slip could lead you to end up in the most muddy, embarrassing moment in your life! Be aware of where you are and where you step!
Pisces (February 19 – March 20): Stay focused this week! Your busy week is finally over and you can now just start focusing on what needs to get done rather than how much you have going on. Stay on top of your daily goals as well as long term goals, it'll be worth it.
Aries (March 21 – April 19): You seem to have been just waiting on the end of the school year. Lucky for you, it's almost here! You just need to keep your grades up for the next few days and stay focused!
Taurus (April 20 – May 20): You could try your hardest this week to get your grades up but no matter how hard you're trying you could possibly end up with a bad grade. If you aren't allowing yourself to work hard and actually care about your work, you will never get a better grade in the end.
Gemini (May 21 – June 20): You're much stronger than you give yourself credit for. You know your strengths and weaknesses and you work hard towards your ambitions and goals. Don't allow yourself to believe the rumors, you know what is true.
Cancer (June 21 – July 22): A positive mindset will lead to a positive week. Relax, take deep breaths, and stop complaining! Each morning when you wake up and each night before you go to sleep, think of one different positive thing about yourself and this should help your week.
Leo (July 23 – August 22): It may be the perfect week to get outside! Just being outside will lift your spirits. Just make sure you bundle all up and stay warm. Enjoy the nice, spring mornings and smell the roses.
Virgo (August 23 – September 22): Stop worrying about everyone else right now! You should only be focused on yourself and making sure you have your grades up before the end of the quarter hits. Take a breath, relax, and get your work done.
Libra (September 23 – October 22): This week is time for you to take a breather and catch up on some well deserved sleep. You've overworked yourself but hey, it is about to pay off! Enjoy some time to yourself this week!
Scorpio (October 23 – November 21): Not everything or everyone can make you happy all the time, it's okay to have bad days. Just remember that bad things are temporary and you will move forward from them. Just keep being you and let this week flow on by.
Sagittarius (November 22 – December 21): You make the plans for your schedule, if you don't want to do something, then don't do it! Don't let someone convince you to do something you're not up to. Tell them how you really feel and be honest, it'll be worth it in the end.
Capricorn (December 22 – January 19): You're definitely busy this week! It's like everyday you have something new to do, just don't get too caught up in getting things done and make sure you're still able to manage your regular schedule on top of this. Just relax and stay focused.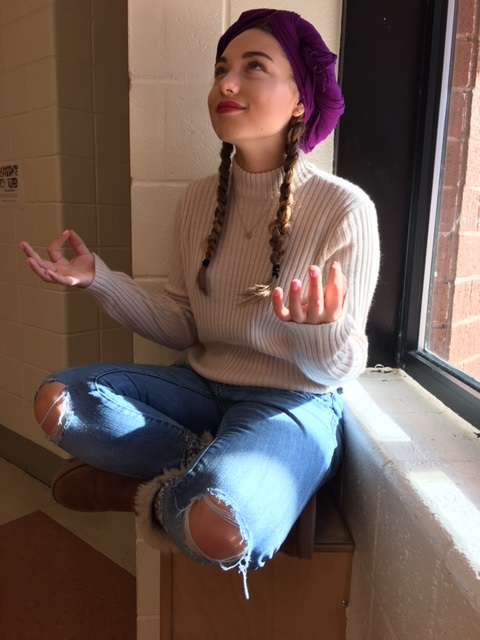 Hits : 2862