Your weekly horoscope: April 24 – April 30
Aquarius (January 20 – February 18): You should work on a better you right now, it's important for you to feel like yourself. In situations when meeting new people, it's good to show them the real you. Don't cover up and hide your flaws because of some silly, little insecurities. You're stronger than you think you are.
Pisces (February 19 – March 20): You should really stop believing that you can't accomplish anything good. You know that good things take time and they come and go. Something amazing that you've wanted for a long time is coming your way within the week, just be ready for an awesome surprise.
Aries (March 21 – April 19): It's time for you to take a break from wanting to be the best! You should instead be focusing your energy towards the things that will benefit your future. Get outdoors and help make a change in your community or a friend's community. Working towards something that can and will benefit others while making you feel good.
Taurus (April 20 – May 20): You have pretty bad luck with relationships and friendships, so be aware that things might not always work out the way you want them to. Change has been constant in your life this year but at least you can still see some positive light. Just focus on more important things to you this week and not what people want you to worry about.
Gemini (May 21 – June 20): It's going to be a long week for you today, but that's okay because everything is already going your way. Just stay focused on your daily goals whether they are short term or long term goals. You've got something good going for you.
Cancer (June 21 – July 22): You've got some fun plans coming up between you and some of your friends! Whether it's prom, going out to lunch, or just hanging out enjoy spending time with them and just let loose. Your happiness starts with you.
Leo (July 23 – August 22): You've got to keep going, it's the last quarter and you know that if you pay attention and do your work that you will be on the right track to good grades. Just stay focused and pull through the last few months of school. You can do it!
Virgo (August 23 – September 22): You might've been a little too lazy this week and haven't been getting work done. Whatever it is, just take a walk outside or go sit on a hill and read. You need to relax and get some fresh air this week!
Libra (September 23 – October 22): If an issue doesn't already involve you, why get involved? Be careful who you rant to this week because it could get messy. If you say something you shouldn't to someone, clear up the air quick.
Scorpio (October 23 – November 21): This quarter already feels so long for you but you have to keep going. Good grades are coming your way and you're ready to end this year strong. Get ready for a positive week.
Sagittarius (November 22 – December 21): Clear the air with a certain someone this week or else you could be losing someone very close to you. Be careful with feelings and emotions especially for the other person. Talking to them will probably help you figure out the cause of the problem.
Capricorn (December 22 – January 19): It's time for you to understand where you cross the line with others. Make sure that you're able to give space to others that need it and allow room for them to think. Relax, these issues will eventually blow over and clear up in time.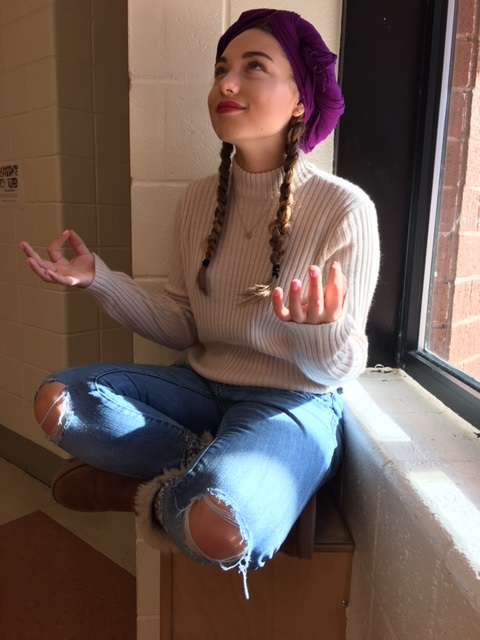 Hits : 3092