Mill Madness continues tonight to kick off winter sports season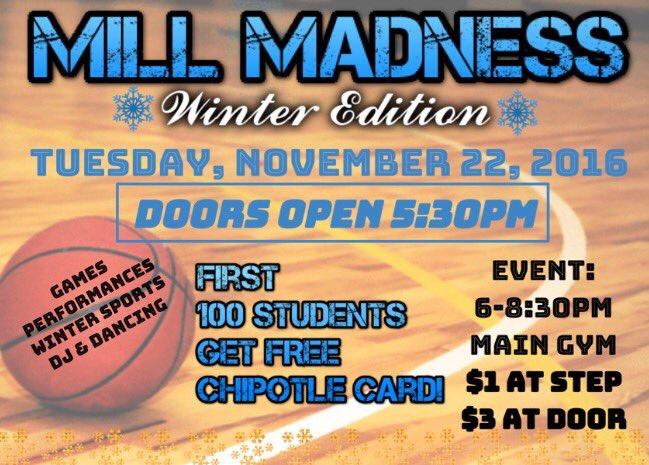 Orange Nation will hold its second Mill Madness tonight to celebrate upcoming winter sports like boys and girls basketball, indoor track, cheerleading, bocce, swim and dive, and wrestling.
This time Orange Nation will celebrate the start of winter sports and wish the teams luck as they put on a show for their school. The first celebration went incredibly smoothly, with a huge turnout and school spirit at an all-time high.
Mill Madness coordinator Matt Johnson is glad to be given another chance to ramp up the school's spirit. "It's a big thing to rally around a cause together," Johnson said,"it unifies the school."
One main reason for having another Mill Madness is to build on the recent success and continue to create school spirit. Since the last round of Mill Madness, there has been a noticeable difference in school spirit. Students and teachers are starting to show off their school gear and show up to more events.
"It's a great night to come together as a school and get the spirit back on," senior Brandon Rodriguez said.  Rodriguez and Johnson co-founded the Orange Nation spirit group, which is spearheading Mill Madness.
The first 100 people to show up will get one free Chipotle card, and the first 200 students will receive free glow sticks.
"We're having several new games and hope that they will persuade students to participate in spirit events," Rodriguez added.
There will be plenty of competitions and games for students to win prizes. Also there will be many performances.  Rodriguez refused to give specifics on what students can expect, as he wants to keep the suspense and surprises coming.
Tickets will be available for $1 in the mixing bowl today at lunch or $3 at the door tonight.  The event begins promptly at 6pm and will go until 8:30pm, with doors opening at 5:30.
"Come out tonight in your orange and don't forget that the first hundred students at the door get a free Chipotle card," Rodriguez added.

Hits : 929
About the Writers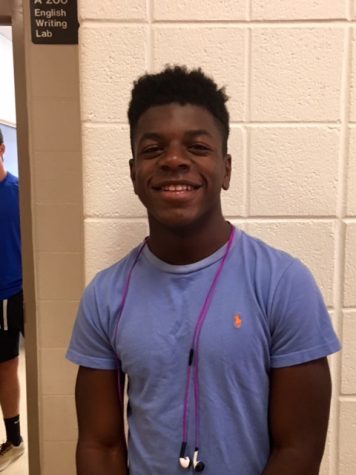 Hezekiah Likekele, News Editor
Hezekiah Likekele is a junior writer for Watkins Mill High School Current. He is primarily a sports writer but can also be a great addition for news and...
Alex Wright, Sports Editor
Alex Wright is a Sports and News Editor at The Current. He is a junior and this is his second year writing for the paper. Writing has always been a strength...