'Rines field hockey looks to conquer Coyotes on senior night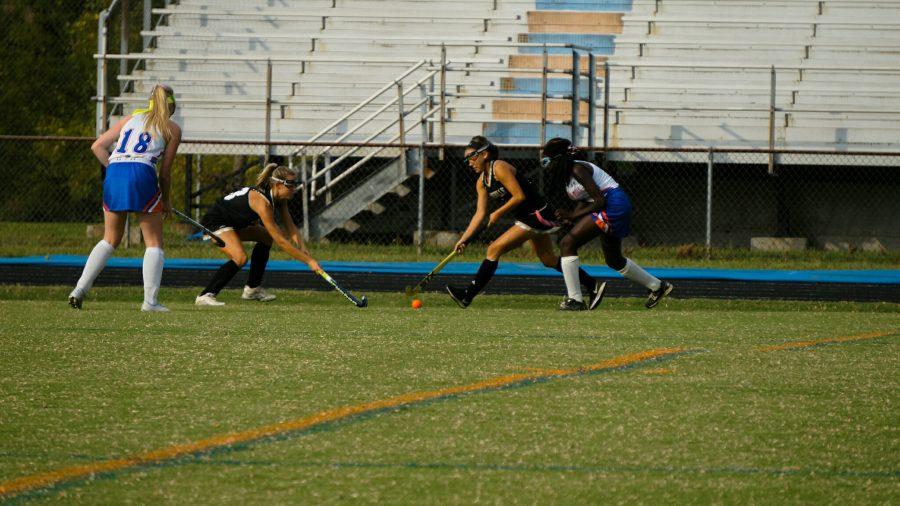 Watkins Mill field hockey looks to conquer the Clarksburg Coyotes tonight, October 20. This is the team's last regular season game and their senior night, so they are going in with extra motivation.
The team is coming off a tough loss to the Gaithersburg Trojans on Monday, October 17. "We know they're good, so going into it, we knew it would be a tough game," junior Katherine Campbell said. " It was a good game overall, we just couldn't finish."
The lady 'Rines battled against the Seneca Valley 'Screamin Eagles on Monday, October 10. They fought hard all game, but in the end couldn't pick up the win, losing 3-4. Senior Rachael Thompson scored the only goal in regulation for the 'Rines, with senior Ciara Griffith and junior Virginia  Schlosser both making a stroke during overtime. "It was a tough one," Campbell added. "We put so much work into to it and we didn't even win. We did everything we could."
The field hockey team played 3 games in consecutive days on October 5, 6 and 7. Despite the tough schedule, the team picked up two wins over the course of those three days. They were able to beat the Magruder Colonels 2-0 with goals from Thompson and Schlosser, and the Wheaton Knights 2-1. Thompson and senior Elena Rodriguez both scored in the Wheaton game.
"We talked a lot more, [and] utilized the sidelines, I think it was our mentality," senior Elena Rodriguez added.  "We knew we could do it, and we just had to tell ourselves that."
The 'Rines looked to take down a talented Damascus team on Wednesday, October 5. They fought hard, but in the end, lost 0-2. The team competed all game, keeping the score tied until the second half, when the Hornets scored two straight goals.
Tonight's game is home, so all of Orange Nation should come out to support the eight senior field hockey players that could be playing their last home game of their high school careers.

Hits : 924
About the Writers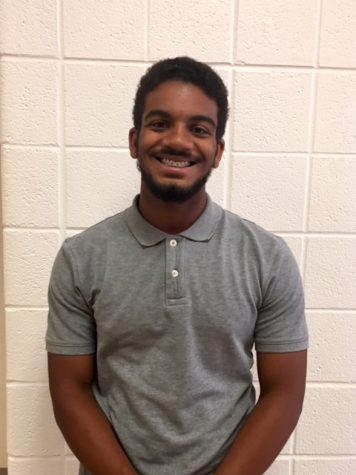 Ajay Branch, Associate Editor
Ajay Branch is an Associate Editor and photographer for the Watkins Mill High School Current. He started writing articles in his sophomore of high school...