Volleyball looks to sting Hornets tonight at home
Lady Wolverine varsity girls volleyball is looking to dominate the Damascus Hornets at 6:30pm today after facing hard losses to the Blake Bengals, Rockville Rams, Gaithersburg Trojans and the Poolesville Falcons.
The team is facing a bumpy start with a 0-8 record ending in hard losses. Watkins Mill will continue to strive for their first win having fought to the very end in each of their games. Although each of their losses have came in consecutive 0-3 sets, the team is continuing to keep their head up.
"I am excited for our next game honestly and I hope we do [well]," junior Daad Gabbani said. The Wolverines believe that they can really turn things around.
The team ventured to Blake last night, only to come away with a 0-3 loss.  Again losing in consecutive sets, the team is looking to bond together moving forward.
The team traveled to Rockville on Wednesday, losing 0-3 on the road. It was a rocky road for the team after two games at home. The team is now officially half way through their season and is still looking to improve.
"It was neck and neck," junior Ariana Rey said. "but I think talking is something we need to work on."
Team leadership will continue to come from junior captains Kati Hruska and Camille Allie.  The team is looking to work on their communication on the court.
The Lady Wolverines faced Poolesville at home on September 30, again coming away with another home loss, 0-3.  The team is looking at the better sides of games. Hruska said, "The third set was amazing. We came out like we want to win this, we want to be there."
Taking on the Trojans was a task our Lady 'Rines couldn't accomplish, coming up short similar to their usual matches, 0-3.  The game took place September 23, and the team is still hoping for a first victory at the Mill.
Even through the hard times, the team is picking their head up and preparing for whatever comes their way. Hruska said, "I'm ready for anything."
Watch out for the Lady 'Rines as they continue to persevere until the very end and make a name for themselves before aiming to go deep in the playoffs.

Hits : 822
About the Writers
Alex Wright, Sports Editor
Alex Wright is a Sports and News Editor at The Current. He is a junior and this is his second year writing for the paper. Writing has always been a strength...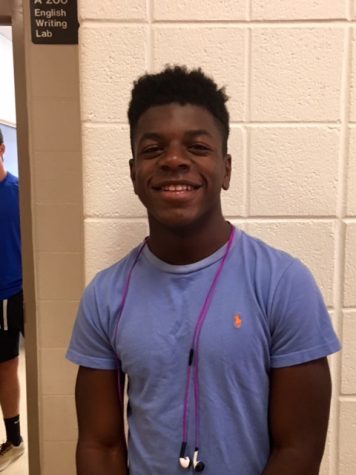 Hezekiah Likekele, News Editor
Hezekiah Likekele is a junior writer for Watkins Mill High School Current. He is primarily a sports writer but can also be a great addition for news and...