Best things to do this spring break
Spring break is finally here and I'm back again with the series! The long-awaited season. Spring. Bringing with it a renewed sense of energy and excitement. The trees are growing and the flowers are blooming.
Spring break is the perfect time to get out into the world, so if you're looking for ways to make the most out of these twelve days of freedom, look no further! Whether you're planning a quick vacation or want to spend quality time with friends and family, there are plenty of activities to choose from.
Here are a few activities you can do to enjoy this beautiful break from the stresses of school.
Go on a vacation/outing:
Spring break this year takes place from March 31 to April 11. For those of you seeking adventure, it's the perfect opportunity to go to the beach, soak up some sun, and make unforgettable memories with loved ones. 
Host a picnic:
If you're like me and prefer to stay home, no worries! You can still enjoy all that spring break has to offer by hosting a picnic in the park, planting a garden, or even just reading your favorite book while enjoying the weather. Try to make a day out of it. Bake a cake and romanticize your day with appetizers, desserts, and most importantly, fruits, to balance it all out.
Read books:
I don't know about you, but I have so many books on my reading list, including those that have been recommended to me for over a year now. I plan to spend my break binge-reading. Read at home, read during a picnic, read while eating, every single second, read anywhere and everywhere. Read.
Meet up with friends and hang out:  
You could come together and do activities like painting. If you're feeling artistic why not try your hand at painting or other creative activities with your friends? There's no better way to explore your creative and artistic side than with a group of like-minded people. You could also have bicycle races together and watch the sun rise or set and take pictures. The main idea is that you're having fun with others!
Just have fun at home:
 If you're looking for some quality alone time (like I often do) or you don't like going out all the time or at all, you can spend spring break binge-watching. From your favorite movies to shows that've been growing stale on your to-watch list, spring break presents the perfect opportunity to stay up 'til 3am with your eyes glued to the screen.  There's nothing better than curling up with a good book or indulging in a binge-watch session of your favorite TV shows and movies this break.
No matter what your interests or preferences are, there's something for everyone to enjoy during the spring break, so get out there and make the most of this beautiful time.
That's it for now, once again, enjoy your spring break and the whole of your spring season!
Hits : 461
Leave a Comment
About the Writer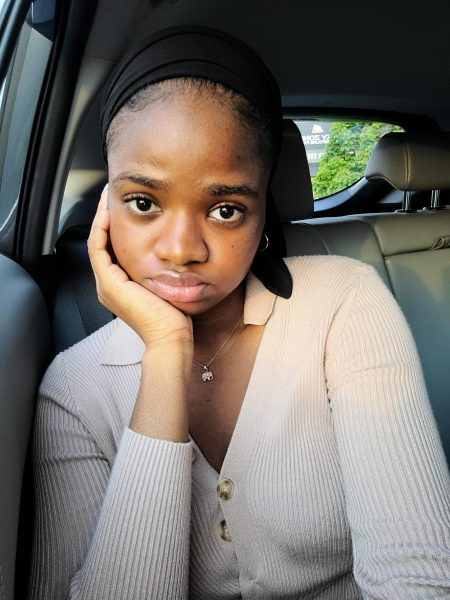 Huswat Olajide, Editor-in-Chief
Huswat is an IB Career program senior at Watkins Mill High School and Co-Editor-in-Chief for The Current. She is the president of the Minority Scholars...