Weekly Wolverine Horoscopes: September 11-18
Aquarius (January 20-February 18): This week, the topic of moving houses will arise. Don't go crazy over the subject and don't try to talk him or her out of it. Instead, listen to why they feel that this relocation is necessary and try to come to some neutral ground.
Pisces (February 19-March 20): This week, your communication will be weak. Due to the struggles you have going on, you'll feel unproductive and weak. Remember that you've been here before and this storm has passed; the way you're feeling right now is temporary.
Aries (March 21-April 19): This week, you might find yourself having internal complications and trouble navigating the big changes that are happening to you. Confide in a trusted friend, parent, or adult to help you; they will know what to say to you to get you through this tough time.
Taurus (April 20-May 20): This week, you will mostly keep to yourself. This will be good for you because you will discover things about yourself that you never knew. Have fun learning more about yourself!
Gemini (May 21-June 21): This week you'll have a feeling that something is wrong with a friend or relative that will bother you all week. Reach out and give this person a call or set time aside to spend time with them. There probably will not be anything wrong with this specific person, but lending an olive branch to this person will show them that you care, make you feel more secure in your relationship with them, and put your mind at ease.
Cancer (June 22-July 22): An organization that you work closely with or a place you work at will be experiencing financial problems. Though this is sad, take this as a sign that it is time for you to find your next calling. In doing this, you will be continuing your life's journey and learning more about where you want to take your life next.
Leo (July 23-August 22): Monumental news that you meant to keep a secret will reveal itself, either in a work or school setting. The people you surround yourself with will have opinions about what you should do with this big change; listen to your own instincts and don't let yourself get swayed by what other people want you to do.
Virgo (August 23-September 22): This week, a fragment of your past will pop up. Do not dwell on it, instead embrace it. Be proud of your past because it has led you to where you are now.
Libra (September 22-October 23): This week, you can expect animosity and hostility between you and your closest friend or partner due to a lack of communication between the both of you. Do not let go of this relationship just because of this rough patch, instead, use this as an opportunity to learn more about each other and what you both need.
Scorpio (October 23-November 21): Demands will be coming to you left and right this week. You'll find it stressful and will feel as though the people around you are taking advantage of you. Express your feelings to the people around you and prioritize your needs over everyone else's.
Sagittarius (November 22-December 21): Stress and frustration will be the two main emotions you face this week. Whether it is about the return to school or problems arising at your job, this will cause you to feel conflicted about what life path you should be on. Pay attention to the things that make you happy and calm and use that to help you navigate your feelings this week.
Capricorn (December 22-January 19): A friend of yours will lose touch with you this week. Do not panic, it's not your fault they're just going through their own internal struggles (as most people do). Let them come to you when they're ready to talk. It's not that they don't trust you! They just need to come to terms with their thoughts and feelings.
Hits : 666
Leave a Comment
About the Writer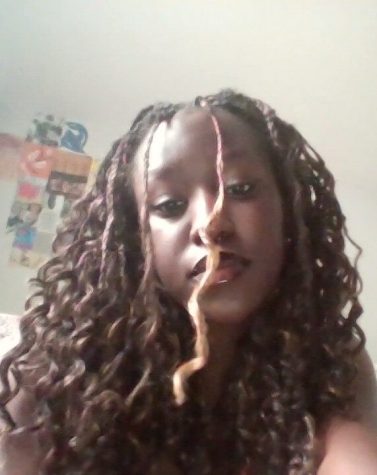 Ruth Okello, Arts and Entertainment Managing Editor
Ruth Okello is an IB Diploma senior at Watkins Mill High School and Arts and Entertainment Managing Editor of The Current. She is a leadership member for...