Senior Reflection: Jamie Carmichael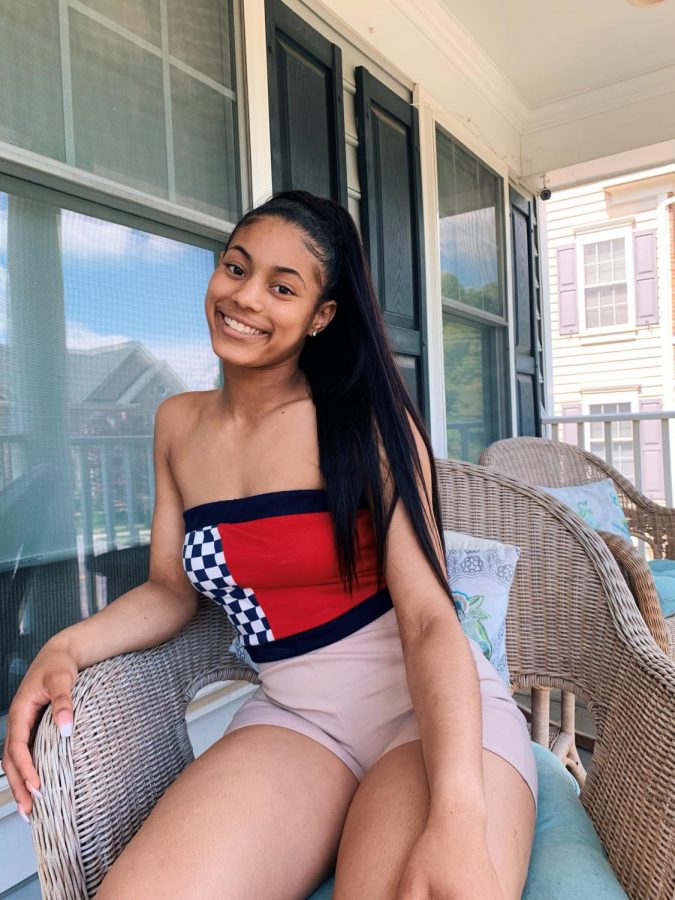 After four years of attending Watkins Mill, it's really hard to digest that it's all come to an end. I'm a completely different person compared to who I was freshman year.
September 2015, I was just a scared little freshman terrified that life wasn't going to go my way. On my first day of school, I walked into the wrong homeroom filled with a bunch of seniors. I was honestly terrified. Aside from that, I was fearful of speaking up to my peers. At that point, I was beginning to come out of my shell and just wanted to be accepted. However, it was the beginning of something beautiful.
Then sophomore year came and everything changed. If you knew me back then, you knew how much of an emotional roller coaster it was. Honestly, that whole year was a mess, so I'm just gonna skip that because that's a story for another day. Fast forward to junior year. The workload began to pile on and I was NOT at all ready for it. I was not only trying to balance my extremely rigorous softball schedule, but I was also trying to balance learning how to drive and my academics. Somehow I managed to do it and trust me, it paid off.
Fast forward again to now, senior year. I am a completely different person than I was my freshman year. I'm strong, confident, have good study habits, and I'm not afraid to speak up for myself. If anything, I talk too much, but that's beside the point. Senior year was honestly the best year of not only my academic career but of my life. It started off pretty hectic. I applied to 11, yes 11 colleges, and thankfully I got into every single one including my dream school, the Ohio State University. The day I found out I was accepted, I cried, and every time I think about that day I still tear up a little.
A month after I received my Ohio State acceptance letter, I received even better news. I received the Prominence Morrill Scholars Scholarship which awards me not only in-state tuition but the cost of my out-of-state fees as well. That very day I knew I was going to go there.
Aside from Ohio State, I also got a paid internship at the National Institutes of Health (NIH) and received the Army ROTC scholarship as well. I grew up on a military base, which left me dreaming of one day joining. That scholarship turned my dreams into a reality.
Now you see, long-term wise I accomplished everything I wanted this year, but I couldn't have done that without my parents and all of the wonderful teachers who have gotten me to this point in my life such as Mrs. Confino, Mr. Johnson, Mrs. Rajeev, and Mrs. Mascendaro.
I met Mrs. Confino on my first day of high school. She was not only my homeroom teacher but my English teacher as well. Not to mention she practically forced me to take journalism, which is why I'm writing this article now. I can honestly say that without her, I would've never gotten interested in the school newspaper, something I plan on pursuing in college as well. Aside from that, she's one of the few adults in the building that I actually trust and confide in.
Like Mrs. Confino, Mrs. Rajeev was also my English teacher. That was such a hard class and her grading was ridiculously hard, but that forced me to either improve my writing or fail. Clearly, I improved my writing and loved the class or else I wouldn't be writing this. There was also Mr. Johnson, who I can honestly say was the most energetic teacher I've ever had. He inspired his students to want more and made me want to take the class another year, which sadly wasn't possible since he left.
Lastly is Mrs. Mascendaro. She's my medical careers teacher and I honestly loved that class. To be completely honest, she reminds me of my grandmother, which is why I think I loved her teaching so much. Mrs. Mascendero was lively, energetic, and made learning fun.
Although I will be leaving Watkins Mill forever, I will never forget the people I've met, the lessons I've learned, and the unforgettable teachers that have truly made a difference in my life. Peace out Watkins Mill.

Hits : 1528