What you should know about students celebrating Ramadan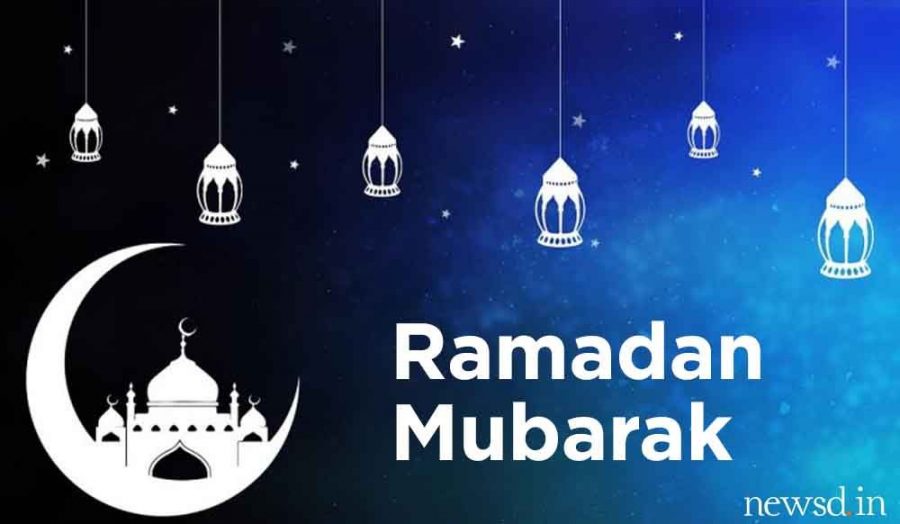 As the school year finally comes to an end and summer quickly approaches, another special time of year approaches for Muslims around the world: the holy and blessed month of Ramadan.
I'm really looking forward to fasting this year because there is a whole new vibe around me. Being with other Muslims in the masjid and eating good food is so comforting, especially with the nice weather. But of course, I'm at school while I fast, so I face challenges that come with the Ramadan holiday.
These challenges make me wonder if teachers know about Ramadan and what the holiday means for Muslims. Since there is a large Muslim population in Montgomery County and DMV area, the community should try to be mindful towards those who can't eat during the day. They should especially be mindful that the lack of food or drinks can cause students to be tired.
One main challenge I have to face is the end of the year parties that some of my classes might be having. Because I'm a senior, they might gear the celebrations towards my graduating class. Now there's nothing wrong with them; in fact, I'm grateful that my teachers are doing this. But as always, the main focus of the festivity is food.
I think one way that teachers can make Muslim students feel included in a situation where food is served in class is to bring Tupperware for fasting students to take home some of the food and eat after the fast ends. That way when it's time to break the fast, the students can enjoy their meal, just as the ones who aren't fasting without feeling left out.
Another big challenge fasting students face is the fatigue from lack of food. If a fasting student happens to put their head down in class during a lesson, ask them how they're feeling and encourage them to rest. The best thing a teacher can do to make a student feel cared for during Ramadan is to treat their students' health as a number one priority.
The most important thing that a teacher, peer, or colleague can do is ask questions about the importance of this holy month and why people fast. This does not only apply to students, but to Muslim teachers and staff members as well.
It's important to note that Muslims fast for many different reasons. There are many unfortunate people around the world and we often don't get to know how it feels without food in our stomachs or even having entertainment, such as music or television.
Ramadan isn't about not eating or drinking from sunup to sundown. It is about connecting with ourselves and trying to become the best person we can be. Most Muslims give up music, television, or gossiping to help reflect on how they can change. We often complain that we are hungry or thirsty while fasting, but unfortunately, this is how some people live.
Please feel free to stop by B210 and look at the display the Muslim Student Association put up to honor the month as well as ask questions. If you're Muslim and looking for a place to pray, girls can do so at B210 as well, and guys can go to the ESOL office to avoid mixing.
I hope this article provided some knowledge about Ramadan and answered any questions that you were curious about. With that being said, Ramadan Mubarak!

Hits : 1446
About the Writer
Aisha Sowe, Associate Editor
Aisha Sowe is a senior and an Associate Editor for The Current.  Aisha has been writing articles for the school newspaper since her sophomore year. After...