So you got into college. Now what?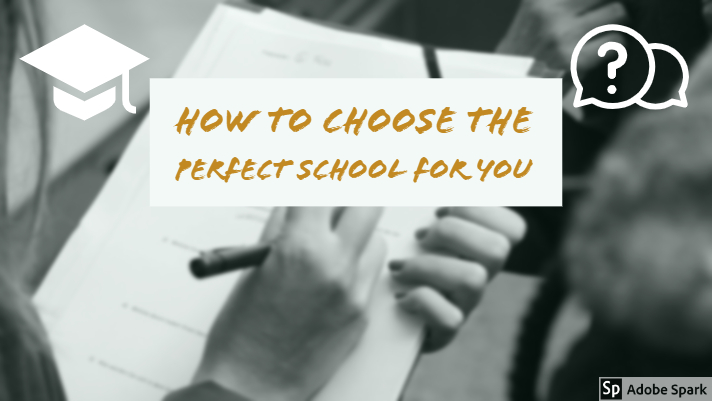 It's spring–the birds are chirping, flowers are blooming, and college acceptance letters are trickling in. If you're anything like me, you assumed that getting into college was the hard part, so choosing should be easy! Sorry, sister, that's just not how it works.
From understanding your acceptance letter to figuring out how to fund your education, choosing a college is difficult and full of careful planning. You could have gotten into your top school, but can't pay for it, or gotten accepted to multiple good schools but none stand out to you. This guide is to help you in that process so you can make the best choice for you.
Step 1: Understanding financial aid
When you get accepted to a college and they receive your FAFSA (very important, do your FAFSA!), you should be mailed a financial aid letter from the college (or it may be available online). This letter shows any merit or need-based scholarships the school has decided to award you and shows any FAFSA money you may have.
Anything that says "scholarship," "award" or "grant" is (usually) free money, which you don't need to pay back. The rest are loans, which you have to pay back. There are normally three types of loans you will see: subsidized, unsubsidized and Parent PLUS. A subsidized loan is a loan that doesn't gain any interest while you're in school, unsubsidized is the opposite. Parent PLUS is a loan that your parents are expected to pay that is equal to the cost of attendance minus any grants, scholarships, and other loans you have.
Using this info and the cost of attendance at your school, calculate how much you would be expected to pay after your four years. If you're anything like me, your parents will not be accepting any loans, so don't count any loans you aren't willing to pay.
Step 2: Compare
So you have calculated your cost of attendance for all the schools you have been accepted to. Now it's time to line up your schools and compare. With finances in mind, choose the other factors of a school that are important to you.
Do you want to be in the city? Do you want a coed dorm? Do they have the major you want? This part is up to you, rank your schools based on how they compare in the criteria you choose.
Narrow down your decision, and if you haven't already, try to visit the schools. The atmosphere of your future school is really important to how you'll function there. Many schools have reimbursement programs, so they will pay back your travel costs. Attend admitted student days, feel out the environment, connect with alumni in a similar field of study and ask them how they liked the school.
Hopefully, by now, one school stands out to you. I say go with your gut with your final decision, your gut is almost always right.
Step 3: Choose and fund
So you chose a school, you feel pretty confident that you like it but you can't afford it, what can you do?
You have a couple of options:
Outside scholarships and grants
Look for scholarships that you can apply for online or using your school's resources. Applying for lots of local, small scholarships is better than applying for the big ones because you are more likely to win something. I recommend starting this your junior year, but it's not too late to do it now! Every little bit counts.
One thing that you can do if you think you deserve more financial aid (either need-based or merit) is to write the college a circumstantial appeal. This appeal should outline reasons why you think you deserve more aid along with proof of your academic/financial situation.
There are plenty of resources online that you can use to write this appeal, plus you can ask for recommendations from your teachers/counselor that will make your argument stronger. Though this option does not guarantee you more money, it's a good way to show a college that you are committed and want to attend.
This should be your last option, especially if you have parents who can't help pay for your college. Taking out private loans can be tricky. With private loans, you have to apply, and in order to get a low-interest rate, your parents have to co-sign the loan. This means that if for some reason you can't make a payment, they are responsible and it will damage their credit. Also, some banks will limit the number of co-signs they can make, so if you have a lot of siblings planning on going to college this could be an issue.
You can take out loans without your parents cosigning, but at a much higher interest rate (usually 10 percent-to-20 percent). This should be used sparingly. A general rule of thumb is not to take out more loans than your expected starting income would be when you graduate. You can find this online by searching the starting income for the job you want to be doing out of college. If you don't know what you want to do yet, pick a field that coincides with your major and go from there.
I hope this guide helps you understand how to choose a college that fits your needs, and if not, there is absolutely NO shame in taking a couple of years off or trying for an associates degree first. Some colleges will even let you start a couple of years late so you don't need to apply again. You can use that time to save up money or take a gap year and think about your career.
Good luck!

Hits : 1122
About the Writer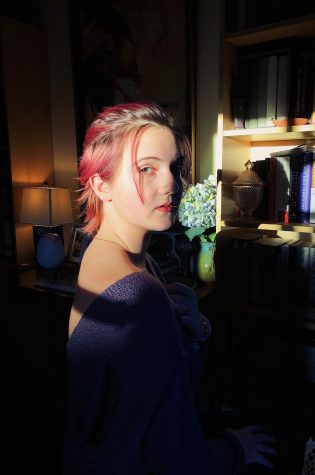 Jubilee Robinson, Associate Editor
Jubilee Robinson is the Associate Editor for The Current has been writing for the newspaper since her Freshman year. She is the President of the LGBTQ+...