The real tea regarding Girl Scout Cookies
Hang on for a minute...we're trying to find some more stories you might like.
Recently, The Current has published a so-called "ranking" of the best Girl Scout Cookies written by a self-proclaimed longtime Girl Scout (I would like to see some identification, but go off).
It is evident that the author of said article either has faulty taste buds or a severe concussion which skewed their judgment, so I have taken it upon myself to correct this misinformation for the sake of our readers. The Current does not tolerate FAKE NEWS MEDIA.
So here is the REAL ranking of Girl Scout Cookies, the correct ranking that may not be disputed and is not up for discussion. I have split the cookies up into tiers because there are too many to just rank numerically and I don't have time for that.
*Disclaimer* In this article, I include cookies that may be discontinued.
The first tier is the bottom tier, or "The Grandma Tier." These are for people who hate themselves or are just too old to care about how things taste. These cookies are usually bland and include fruit flavors or nuts (but not too many nuts, we wouldn't want you to break your dentures). Cookies in this category include:
Thanks-A-Lot
Savannah Smiles
Lemonades
Cinnamon Oatmeal Raisin Bar
Apple Cinnamon
The second tier is the "Good, but I Was Desperate and This Was All That Was Left at the Table Outside the Grocery Store, Tier." This tier is for the people who don't really understand how to shop for themselves and probably don't know how to use a traditional oven (What is preheating?).
These troubled folk are wooed by the grandeur of the lesser cookies and continue to buy them even though they are sub-par. Cookies in this category include:
Caramel deLites
Shortbread/Trefoils
Caramel Chocolate Chip
Peanut Butter Patties/Do-si-dos
S'mores
Toffee-tastic
Tagalongs
And literally any other cookie besides the ones in the next tier
Finally, we have "The God Tier." These, in my humble and indisputable opinion, are the only cookies worth consuming. There are only two types of cookies in this list, but they are indeed the only two that have any business gracing your taste buds, let me tell you why.
Thin Mints are the BOMB. They are the perfect amount of chocolate, to cookie, to mint. They are crunchy yet soft, and there are like 1000 of them in one box. The best part about these cookies is that they taste like HEAVEN when frozen. You can thank me later.
Samoas are BY FAR the best Girl Scout Cookie OF ALL TIME. First of all, it's shaped like a donut. That's just so fun and fresh and cute, we love it. It is also the only Girl Scout cookie that gives enough credit to its caramel counterpart, the caramel flavor is UNMATCHED. Then, of course, the coconut is such a soft and satisfying texture, it complements the caramel so well.
IN CONCLUSION, stop letting the trash cookies go down your throat. Let's keep it rich, folks.

Hits : 478
About the Writer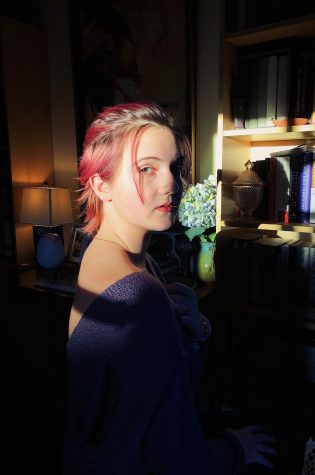 Jubilee Robinson, Associate Editor
Jubilee Robinson is the Associate Editor for The Current has been writing for the newspaper since her Freshman year. She is the President of the LGBTQ+...