Sister Act steals spotlight in O'Shea theatre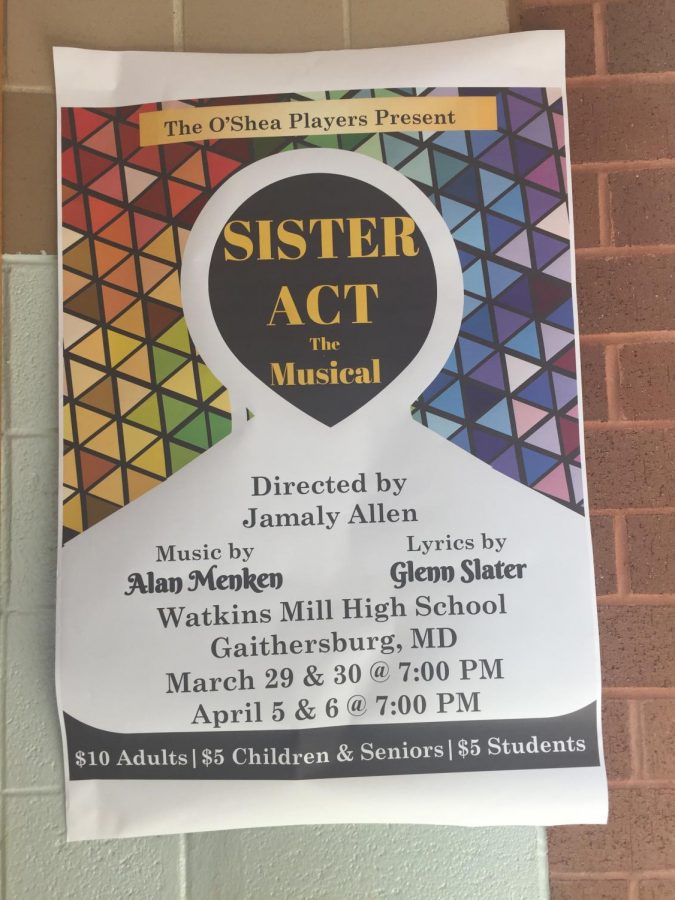 The Watkins Mill High School O'Shea players will be performing Sister Act: The Musical for the spring musical. The play is adapted from the movie, originally starring Whoopi Goldberg.
Opening night is March 29 with more shows on March 30, April 5, and April 6 at 7pm each night. Tickets cost $5 for students, seniors and children, and $10 for adults.
English teacher and director Jamaly Allen said, "I'm excited for [Watkins Mill High School] to see another O'Shea Players Production because we've been producing great shows these past few years and I can't wait for them to see where we are now."
The main character, Deloris Van Cartier, is a professional singer in the 1970s who, upon witnessing her lover murder someone, must hide in a convent in order to stay alive. She finds faith in her time with her newfound sisters and the music she is able to share with them.
Prop Director Samantha Weston said, "It's always crazy but we manage to pull it together in the end, no matter how stressful it may be. We came really far."
Many of the cast and crew have been working hard and staying late in recent days to gear up for the upcoming show.
Freshman Zoe Luckabaugh said, "I'm really excited for people to see how talented the entire cast is."
Tech week begins next week which means everyone behind the scenes or onstage will be staying until 9 pm to perfect the show.
Junior Kelly Mok said, "It's a great show, so much planning, and you should just come to see the show."

Hits : 1411
About the Writer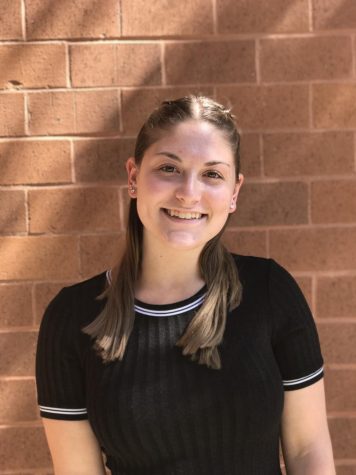 Jade Pinkowitz, Editor-in-Chief
Jade is a senior at Watkins Mill High School and Editor-in-Chief for The Current. She is a four-time varsity girls volleyball player and involved many...