Chilling Adventures of Sabrina adds non-binary actor in trans role
The new Netflix show, Chilling Adventures of Sabrina, has already made a buzz around the world with a unique take on everyone's favorite childhood witch. But they just might have taken things a step further in making sure that they stand out.
Hollywood is known for its tendency to have cisgendered actors play trans roles. It's a feat that often leaves a bad taste in viewers' mouths, especially trans and non-binary ones.
Representation is very important for viewers of shows and films. When you see yourself on the screen, you begin to feel as though you are being recognized and appreciated for who you are. Hollywood, though on a slow roll, has begun to cast black actors in their films.
Why do I bring this up? Because you don't get a white person to put on blackface to portray a black character. The same thing should apply here. Why are we having cis actors constantly playing as trans characters?
Well, the creators of Sabrina have said no more to that. Recently the show has announced its plan to introduce a trans character. This time, with a non-binary actor playing the role. This is groundbreaking as it makes Sabrina one of the few shows with a trans character who is actually played by a trans actor.
Actor Lachlan Watson is a non-binary North Carolina native. At only 17 years old, they are making history as one of the few non-binary actors to play a trans character in a mainstream show.
The character in question is Susie Putnam. In the show, they go through changes and conflicts with their gender. This directly relates to how teens in today's society are dealing with their own identity. A representation like this is a huge push forward for future progressiveness in major productions.
The next season will begin streaming on Friday, April 5 on Netflix.

Hits : 1334
About the Writer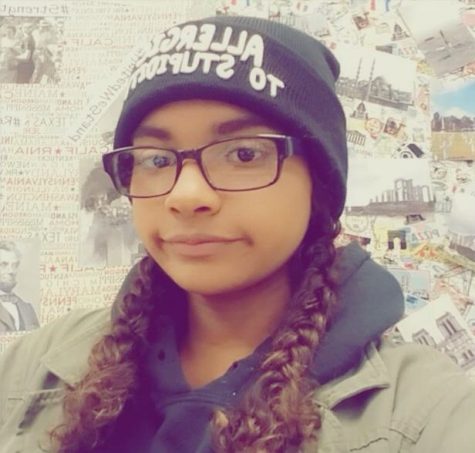 Charisse Warfield, Opinion Managing Editor
Charisse Warfield is a senior at Watkins Mill. She is Opinions Manager and Webmaster for The Current. Charisse has played Field Hockey throughout high...