Seal of Biliteracy provides certification to students who speak multiple languages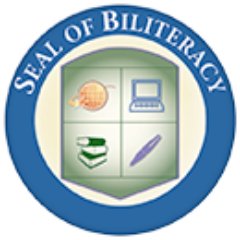 Hang on for a minute...we're trying to find some more stories you might like.
Last school year, Watkins Mill High School began offering the Seal of Biliteracy for bilingual students, made available by foreign language resource teacher Magdalena Yanes.
The Seal of Biliteracy is an official certification that students will receive along with their diploma. This certifies that students who receive it are not just bilingual, but can read and write in the language as well. Students who pass the test receive a certificate and medal at graduation.
"Everyone should take the test if they are able to do so," senior Julia Herrera said. "They offer many languages and you'll get certified for jobs." Herrera passed the Seal of Biliteracy test in Spanish. The Seal of Biliteracy helps students who might need to know a second language for a job, such as an interpreter.
In order to qualify, students must be able to speak another language fluently at home or must have taken and passed an IB language course. Students must also be recommended in order to sign up for the test. However, if a student believes he or she should take the test, they may always speak to Yanes for help.
Yanes receives a list of students eligible to test. From there she sends a letter with the test registry to each of the eligible students. If a student does not receive a letter, the student can register for the test by using an online link.
"It's a great work tool to have in case that students will go to work for an office as a translator, in addition to getting a beautiful award at the graduation ceremony," Yanes said.
The languages offered for the test in Montgomery County are: Spanish, French, German, Chinese simplified, Chinese traditional, Hebrew, Italian, Russian, Hindi, Korean and Arabic.
"As far as we know, the test is only available for students at the senior level or those who have taken the test beforehand and wish to retake it." Yanes said. "As we move forward, the focus will be on juniors and seniors and then we will continue to [expand] to anyone who missed any of the chances."
"I believe it was worth it. The test really made me aware of my knowledge in Spanish and how it can be beneficial when traveling and or useful for a future job," Herrera said.

Hits : 274
About the Writer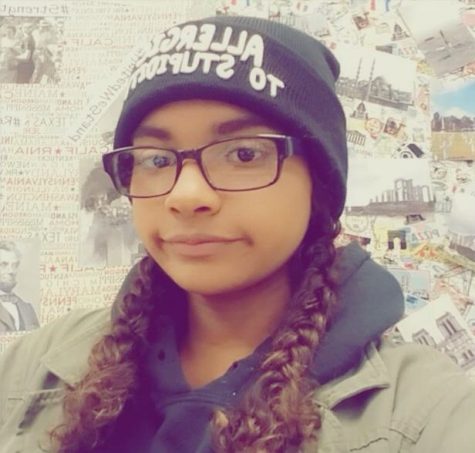 Charisse Warfield, Opinion Managing Editor
Charisse Warfield is a senior at Watkins Mill. She is Opinions Manager and Webmaster for The Current. Charisse has played Field Hockey throughout high...