New MCPS policy regulates use of YouTube without parental consent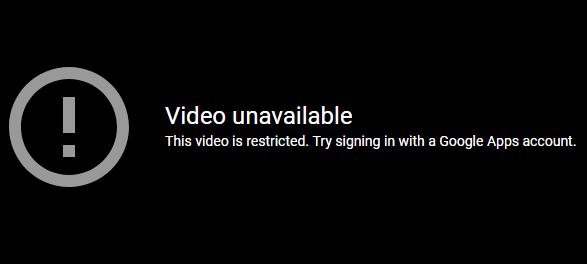 Vicki Wong, Editor-in-Chief
October 23, 2018|101 Views
Hang on for a minute...we're trying to find some more stories you might like.
Starting this school year, consent forms need to be signed by a parent or guardian and returned by October 29 in order for students to access YouTube in the classroom. The changes will go into effect by November 5.
Following requirements by the federal government, MCPS will require consent forms for high school students to use the additional services provided in G Suite for Education: Blogger, Chrome Web Store, Google Earth, Google Takeout, and Youtube. The change comes as an effort to comply with the Family Educational Rights and Privacy Act (FERPA) and Children's Online Privacy Protection Act (COPPA).
"I do believe [YouTube] is a good tool in an educational way, but I also do believe that sometimes it's misused," principal Carol Goddard said. "Having some kind of constraints… is an important move that gets [Watkins Mill] in line with the federal government requirements, as an institution of education." MCPS aims to ensure the security and privacy of its students.
The forms were passed out today during first period, and students can return the signed forms to their first period teacher or to the main office. The forms are also available in the main office and the school website provides the file for students to print. A parent or guardian only needs to sign the form once for their child.
Students who do not get the form returned or whose parents withhold permission will not be able to use their school account to sign in to YouTube and may only access videos through YouTube's Restricted Mode, not videos approved by staff. Students who do get it signed will still be able to view videos that staff have approved.
Social studies teacher William Funk makes use of YouTube in his class with an assignment where students need to research and find a commercial that uses scientific claims. "All in all, I think [the change] might create situations where it's harder for teachers to be creative with their assignments," Funk said.
Senior Pratosh Brahmbhatt believes that the change would be a "good thing, because a lot of kids use YouTube in school for a lot of random stuff… rather than educational use, which it should be for."

About the Writer
Vicki Wong, Editor-in-Chief
Vicki Wong is a senior at Watkins Mill and one of the Co Editors-in-Chief. She has been writing for The Current since her sophomore year and primarily...