Sports Wrap Up: April 10
Hang on for a minute...we're trying to find some more stories you might like.
Boys Baseball
Boys Baseball lost a tough one to the powerhouse Walter Johnson, this past Saturday, April 7. The 'Rines could not find their offense and lost 0-15. "Our energy was not where it needed to be," said junior outfielder Lucas Elenga. The boys played in a frigid environment and were not feeling the game. Although losing, "we kept fighting the whole game and never gave up," Elenga said.
Senior-Staff Basketball 
Seniors fought hard but were schooled by the staff at the annual Staff vs Seniors basketball game last night, April 9. The final score was 82-68.
The students started the game off hot, keeping the score within 5 points. Once the staff shook off the rust, they seemed to keep the tradition alive in putting emphasis on the skill separation.
Most notably you could see Rick Riley and Dom Chappell all over the stat board. There was almost never a moment where they did not make a play.
The seniors seemed to attempt a balanced team style of play with senior Markel Grant captaining the sinking ship. Senior Katherine Campbell seemed to have fun saying "it was really fun playing with people from the whole senior class."
"Nobody can check me. Everybody was talking trash before the game. They were just adding fuel to the fire so come game time I had to do what I do," said staff member Dom Chappell.
Hopefully the seniors can find a way to break the streak next year.

Hits : 411
About the Writers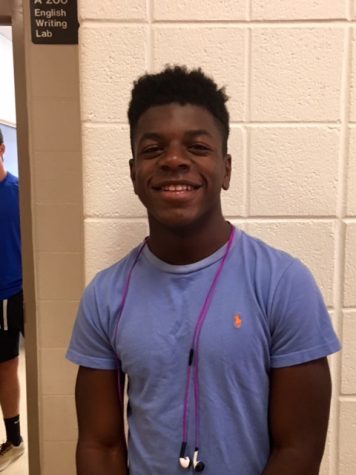 Hezekiah Likekele, News Editor
Hezekiah Likekele is a junior writer for Watkins Mill High School Current. He is primarily a sports writer but can also be a great addition for news and...