Water bottle filling stations to be installed after Watkins Mill wins energy saving award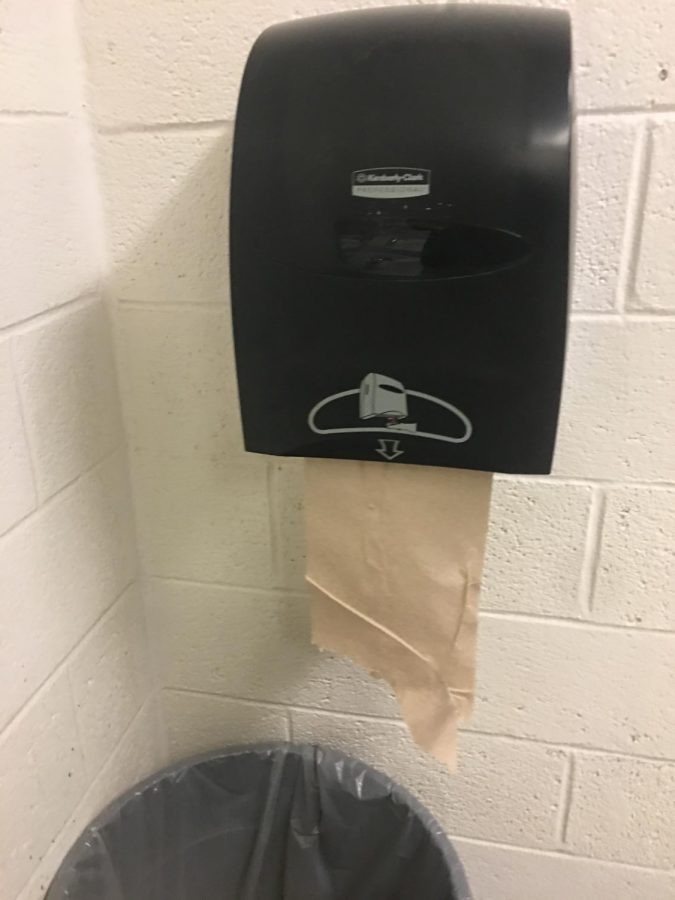 Water bottle filling stations will be placed around the school after Watkins Mill won a quarterly energy award from the School Energy & Recycling Team program, which gives $2,000 to the winners.
The award was given based on data that shows Watkins Mill reduced its energy use during the first quarter, September to November, of this school year. Watkins Mill also won a quarterly award in 2016. The administration sent out reminders to staff to turn off lights, close windows, unplug appliances and shut down computers to encourage saving energy.
"Allowing staff and students the opportunity to hear that these are best practices [promotes conservation]," school business administrator Julia Broyles said. "It's really just a matter of informing everyone in our building and hoping that they understand the importance of best practices to conserve energy."
Students requested filling stations because many carry around water bottles. There are water coolers in the school, but they are located in the mail room and staff lounges for staff use only. Both staff and students wanted a more accessible place and an easier way to fill their water bottles.
"I think the filters will help students from wasting water, help promote better health and keep the school cleaner," junior Nebamamfor Ndonwi said.
Each filling station costs $951, and with some award money and money donated from the PTA, Watkins Mill will buy three filling stations from Noland Company. They will be put in places with high traffic in the building. The filling stations are not a high priority though, so they might not be installed for a couple of months.
"We're really looking to reduce our trash that we're collecting," Broyles said. A month ago, the school started a pilot program to reduce trash and added motion-activated paper towel dispensers in a few bathrooms. "By installing these motion-activated towel dispensers, we're hoping that we see some success," Broyles added.
"I'm really proud of Watkins Mill High School for conserving as much energy as possible," Broyles said. "We can be recognized as one of the energy conserving schools in the county and get the great incentive of a monetary award."

Hits : 1094
About the Writer
Vicki Wong, Editor-in-Chief
Vicki Wong is a senior at Watkins Mill and one of the Co Editors-in-Chief. She has been writing for The Current since her sophomore year and primarily...