Superbowl serves sadness for Patriots fans, Illadelphia rejoices
Hang on for a minute...we're trying to find some more stories you might like.
A wise man once said, "All good things must come to an end." Well, I hope it ends soon because my heart has crumbled into pieces.
As you may know, I am a New England Patriots fan. Watching the Super Bowl yesterday was an emotional roller coaster that I was not physically or mentally prepared for. We're the Patriots, so I'm not used to losing like this.
The first thing that had me nervous was the Eagles coming out of the tunnel blasting the Philadelphia anthem: "Dreams and Nightmares." Anyone who's ever listened to Meek Mill's hit song knows that song gives one person the strength of a 100 men. So a 52-man roster with the strength of 100 men each is a very dangerous combination. (Side note: Free Meek Mill because he actually didn't do anything wrong… this time.)
First quarter we normally don't score, so seeing the field goal was refreshing. Second quarter comes rolling and I'm still a little nervous that we are losing, but to add insult to injury seeing Sir Thomas Brady drop the easiest lollipop pass I've ever seen gave me minor heart palpations.
Now for the halftime show. This is 2018 and with that being said, unlike sexy, we're not bringing Justin Timberlake back. There's a time for everything and his time has expired. His performance itself wasn't that bad but it wasn't as great as it could've been. And I know I'm not the only one who felt this way because apparently the whole stadium was quiet.  We have been fooled once again by TV magic and the FBI agents assigned to our TVs.  
Halftime ends and we're making our comeback, which is all Tom Brady and Rob Gronkowski putting the team on their back. But it seems as if they caught a back spasm or something because the amount of choking that happened late in the game was unbelievable. To see my good friend Thomas struggle because of his team truly hurt my heart.
The whole day was shocking for me because apparently, Kylie Jenner had a baby with my cousin Travis Scott. Not as a joke, but like, they actually gave birth to a human being. A very unlikely match in my opinion but hey, congratulations to them.
Now the only thing keeping me from destroying my TV is realizing how many people from Illadelphia, I mean Philadelphia are experiencing something amazing. Kevin Hart almost fought a security guard just to be with the team, so I know he's been waiting for this day forever. And they will wait forever again because after the fans are done "celebrating," Red Cross will have to raise funds to build the city to be decent again and they will never have anything nice again.
Already drowning in the tears of fake Philly fans, Gronkowski is now questioning retirement, which also brings my announcement: I am considering retiring being a New England Patriots fan.
This organization has been nothing but good to me, but I feel as if I need to see my true potential. The truth is that we win too much and I want to know what it feels like to win and lose, you know? So I'll see what other NFL team will give me that feeling.
Or I might just make my own team. ¨Only Lord knows.¨- Meek Mill, 2017.

Hits : 762
About the Writer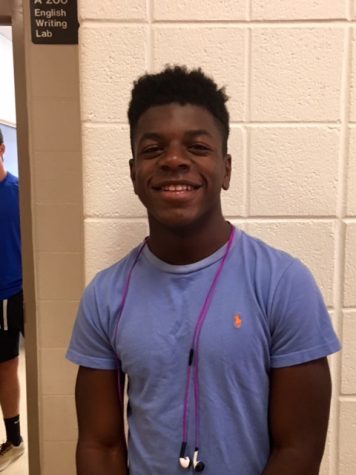 Hezekiah Likekele, News Editor
Hezekiah Likekele is a junior writer for Watkins Mill High School Current. He is primarily a sports writer but can also be a great addition for news and...