How to prepare yourself for the SAT/ACT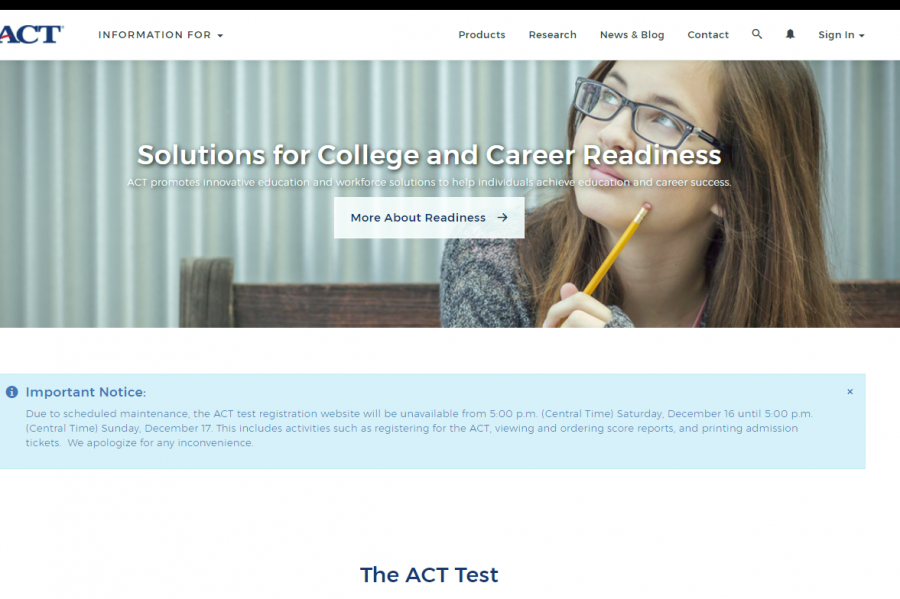 Aisha Sowe, Nadaja Burnett Pierre
December 18, 2017|84 Views
To get into a college or university people take either the SAT or ACT and sometimes even both. Getting a high score usually equals you getting into a good school. In order to achieve this goal, here are some tips to get the score you want.
1.  Make sure you're consistent with your studying.
Studying for any test can be time consuming, so try and take at least half an hour every night to review SAT and ACT prep work. For extra help, you can also study with a group of friends and try quizzing each other. Also ask around for if there are any tutoring sessions provided at your school.
2. Use online sources 
Khan Academy has a section for practicing for the SAT and how to prepare yourself for it. They have timed full-length practice test with five sections (one for reading, writing, two maths sections, and a essay which is optional). You can also review your answers when you're time is up. Try and take these practice tests every other week to know what it's like to take the test.
https://www.khanacademy.org/sat
3. Find the right place to study
Focus is important when it comes to studying or doing homework. Figure out what works best for you, whether you focus better with music or just silence. Whether its at home, the library, or even outside, find the best place to sit down and concentrate.
4. Put the Phone Away for a While
Phones can be very distracting and it can be tempting to just pick it up and see what's on Snapchat, Twitter or Instagram. Turn your phone off or on airplane mode for an hour and put it away from the area you're studying at. Trust me you will get a lot of studying done in just that one hour.
One app that you can use to refrain from the phone is called Forest. Forest is like a timer that you can set to take break from your phone. For example, if you set your timer to an hour, a tree will start to grow (its virtual though).  When time is up, your tree will completely grow from the amount of time you focused.
5. Do your research
It is important to take the time to know which test you want to take. Make sure you choose which test that can benefit your strengths. Pick the test that focuses on your favorite subjects. Look at the timing of the test, make sure you don't pick a test that has a fast pace.
You can ask your counselor for resources on the differences SAT or ACT. It takes about two months to get your scores after you take the test. So take the test early, in case you want to retake it.
These are just general tips that you can use, but be sure to go see your counselor and talk about your plans for preparing and taking these tests. Most importantly, don't be nervous and stress out about the test.

Hits : 924
About the Contributor
Aisha Sowe, Associate Editor
Aisha Sowe is a senior and an Associate Editor for The Current.  Aisha has been writing articles for the school newspaper since her sophomore year. After...