What you should be streaming this month (December)
Hang on for a minute...we're trying to find some more stories you might like.
Have you finished all the shows and movies from the November list? Still can't find anything on Spotify or Apple Music? Stuck just looking at a blank wall not knowing what to do next?
I got you. Here are the best new and throwback shows and songs of December:
Netflix
The Show: Big Mouth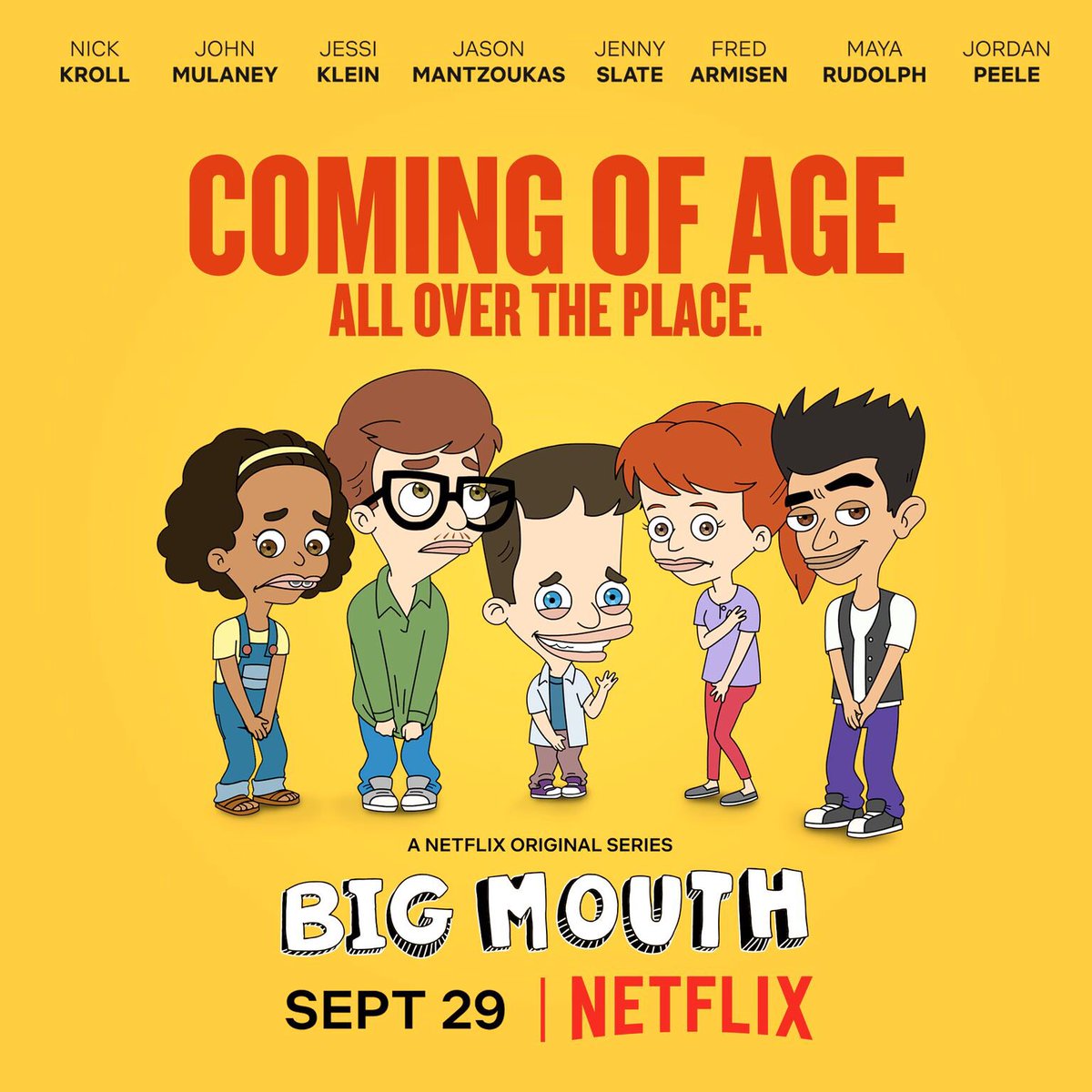 If you haven't already seen Big Mouth, here's the summary:
Big Mouth is about teenage friends who finally hit puberty and are experiencing the good and bad. The story is focused on kids and their controlling, yet respected, Hormone Monsters, and how they manage their difficult middle-school lives. The show explains puberty in a way that I have never seen before, and I think it's hilarious. Don't be fooled by the cartoon-ish look of it; this show is NOT for children. If you love funny/dirty comedy shows then this is for you.
The Movie: How The Grinch Stole Christmas
A classic. This film follows the Grinch, who has always wanted to be like everyone else but was made fun of as a kid for being different. This caused his hated for everyone to grow. Seeing people together and during Christmastime makes him want to ruin Christmas for them. Why not add this movie to the list to watch just for some jolly old Christmas fun?
Hulu
The Show: Rick and Morty
If I need to explain this show then you haven't been on any social media site in the last two months. Rick and Morty is about a grandfather (Rick) who is the smartest person in the universe, and grandson (Morty) who really isn't nearly as smart. They go on adventures across dimensions, killing things' and sometimes themselves. It is crazy and hectic. I guarantee you will love this show if you like a little bit of dark humor. It looks cute, but this show is NOT FOR CHILDREN.
The Movie: The Pursuit of Happyness
The Pursuit of Happiness is a movie about a father (Will Smith) and his son (Jaden Smith) going through times of struggle, and they have to live in and out of shelters in order to survive. His son gives him motivation in order to keep moving through the struggle, so he can get a job and provide for his son.  It's moving and heartwarming, and definitely worth the watch.
Spotify
The Artist:
Jermaine Lamarr Cole
Better known by his stage name J. Cole, Jermaine Lamarr Cole is a rapper/record producer, and if you're not already listening to him, you need to be.  His music uses his life experiences, which are events that high school kids can identify with.  Tracks to check out include: "No Role Modelz," "Deja Vu," "Neighbors," and one more, whose title I shouldn't mention in a high school newspaper. 
 The Album: Freudian by Daniel Caesar
Daniel Caesar is a 22-year old R&B singer/Songwriter whose career has just started but came off with a boom with the following release of his newest album, Freudian, which has two of his most top songs including Best Part (Feat. H.E.R.) and Get you (Feat. Kali Uchis) which has blown up with a combine of 81 Million views on Spotify. If you're looking for relaxing, feel-good music then Daniel Caesar is for you.
 The Throwback: Mariah Carey, All I Want For Christmas Is You
Christmas is around the corner and it is time for everyone to start bringing out all the old Christmas songs we all love. Like "All I Want For Christmas Is You," by Mariah Carey. You can sit around the people you love and listen to calm, soothing music while everyone opens presents.

Hits : 27
About the Writer
Joshua Ali, Sports Editor
Joshua Ali is a senior at Watkins Mill High School and a Sports Editor for The Current. He plans to go to college somewhere with a hot climate like Arizona,...