Sexual harassment awareness leads to safer environment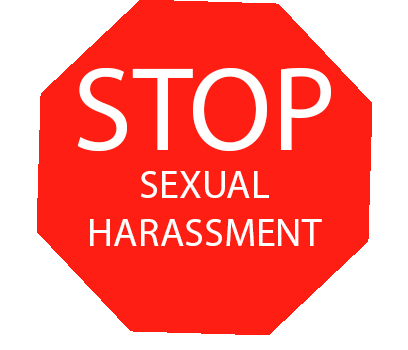 A new era is coming to Hollywood where women are not harassed, shamed and abused based on their sexuality, one where women can speak freely about their experiences and finally get the justice they deserve.
It all started with Gwyneth Paltrow, Ashley Judd, Angelina Jolie and Lupita Nyong'o. They created what is now known as the Weinstein Ripple Effect. These women accused American film producer Harvey Weinstein of unwanted sexual advances and it went viral. Suddenly, women who had been silenced for years spoke out about Weinstein's behavior. A total of 80 women have made accusations against him, 75 named and five anonymous.
But it doesn't stop there.
Charlie Ross, a television host for CBS and PBS, was fired after eight women accused him of sexual harassment. Ed Westwick, an actor on a popular TV show, "Gossip Girl," was accused of raping two women. Kevin Spacey, an actor on a popular TV show, "House of Cards," was accused of sexual assault of 15 men and sexual misconduct with a minor.
More and more men and women are inspired by Gwyneth Paltrow, Ashley Judd, Angelina Jolie and Lupita Nyong'o and are facing their demons. Some men have been fired, have stepped down or are still under investigation.
"It was something that needed to be exposed," history teacher Sandy Young said. Years ago, Hollywood was known for trading sex for fame. Many hoped that that expectation had died out, but it has only morphed into something equally as horrible.
"I've had students come to me and say that boys are saying or doing things that are making them uncomfortable," said Young. Like many women, Young has also been sexually harassed and intervenes when she witnesses harassment happening in the classroom.
Sexual harassment can happen anywhere, at anytime. If you are getting harassed within the school or outside of the school, there are people here at Watkins Mill that can help. Visit the Wellness Center, administration or a counselor. They are trained in handling all types of harassment and can help you no matter how extreme or how small the problem may be.

Hits : 1406
About the Writer
Bianca Johnson, Associate Editor
Bianca Johnson has been on the newspaper staff since Junior year and is an Associate Editor for The Current. She plans on traveling around the world and...