Homecoming heats up with decades theme in hallways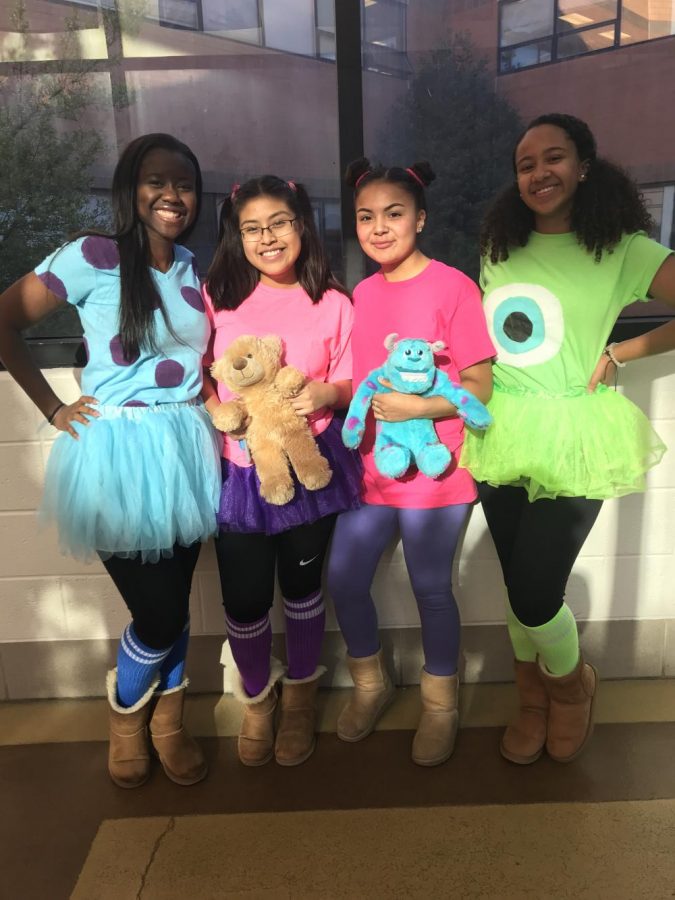 Homecoming is just around the corner! The race for the best halls, most spirit and Hoco proposals has begun. With pep-rallies, tailgates and football games, Watkins Mill High School is very busy preparing for the big dance.
The annual Homecoming will take place in the Watkins Mill main gym on Saturday, October 21. This year's theme is decades. The seniors had first pick of the 1960s, juniors the 1990s, sophomores the 1980s and freshman the 2000s. The competition between the classes for best hall is heating up.
Sophomore Taylor Leonard thinks the seniors will win best hall but junior Michael Mallonga believes he knows the winning order. "Fourth place the freshman, third seniors, second sophomores [and] first juniors," Mallonga said.
Senior Natalie Rodriguez thinks that the "sophomores have a pretty good [Homecoming] hall this year," but still thinks her class has the most spirit. "We love Watkins Mill, what can I say? Live, love, Watkins Mill," Rodriguez added.
"I do Homecoming halls every year and it's so much fun. It's a really good opportunity to earn [student service learning] hours," Mallonga said. Each grade level has a group of student volunteers that come out to help create the halls. 
"We are focusing on the culture of the '80s, so like TV shows that came out then and movies and famous people at that time," Leonard said. All art is either made or printed by the students to decorate the hallways.
Though students come up with new, impressive ideas each year past homecoming halls still impress students. "I liked the [Class of 2017's] Nickelodeon one because of the little splatters. That was probably one of my favorites," Rodriguez said.
Halls are not the only competition heating up. Students like Rodriguez and Leonard believe social studies teacher Sandy Young and science teacher Matt Johnson will win a spot on the teacher Homecoming court.
Students were given a chance to vote their favorite teachers onto the court, along will a couple of friends from their grade. The teachers and students with the most votes make it onto the court.
The winners of the hall competition and members of the 2017 court will be announced at the pep-rally on Friday.

Hits : 2473
About the Writer
Bianca Johnson, Associate Editor
Bianca Johnson has been on the newspaper staff since Junior year and is an Associate Editor for The Current. She plans on traveling around the world and...